Exciting Reasons Why Jackson Hole, Wyoming is a Great Place To Live
Are you looking for wild adventures, stunning scenery, and peaceful sunsets all in one package? Then Jackson Hole Wyoming is the place for you. In a cabin with large, spacious windows, you can wake every morning to the view the majestic Teton Mountains outside your door. In addition, with tourism on the rise in this small town, you can make addition income with a rental property near this town. Regardless of your decision, Zook Cabins is happy to offer assistance as you strive to fulfill your dream of owning a log cabin in one of most beautiful locations in the world!
Why You Should Live In Jackson Hole, Wyoming
Unmatched Experiences Envelop This Place
It is a rare experience when you are left in reverential silence due to the beauty surrounding you. The response in your heart from this powerful moment leaves you speechless while your thoughts are exploding with words of adoration. Eventually, all that escapes your mouth is a gasp of awe or a sigh of contentment. Maybe your life is full of those moments or maybe you are yet to be left speechless, either way, this is why you should specifically choose Jackson Hole, Wyoming for your future log cabin.
If you are looking for the perfect combination of beauty, nature, and community, then Jackson Hole is for you!
1. Grand Teton National Park
This gorgeous nature reserve houses all the perfect ingredients for outdoor adventures, activities, and action!
Check out this video from a local Jackson Hole artist on what are "The Top 10 Things to Do in the Grand Tetons"!
2. Jackson Hole Mountain Resort Retreat
This resort creates fantastic, unparalleled outdoor experiences, whether the weather is warm or cold.
But if you love to ski this place was created just for you! You may have already heard of the glorious mountains of this famous ski resort, but do not let those incredible heights scare you off. There is a slope for every skier regardless of their experience level.
Calling all dare devils true or fake (this will show your true colors!)
3. Jackson Town Square
Food, culture, and shopping await! With countless souvenir shops, delicious food, and daring adventures, Jackson Hole is place where memorable experiences are waiting behind every corner.
Get a sneak peek of Jackson Town Square and surrounding shops by checking out this Downtown Tour Video!
4. Snow King Mountain
Maybe skiing or snowboarding is not your cup of tea. While Snow King Mountain offers both, there is an alternative for a more "secure" ride. Have you ever heard of a year-round roller coaster?! The Cowboy Coaster is almost a mile long and put very bluntly…exhilarating!
Open in the winter and summer months, this ride is a great attraction especially for families with smaller children.
5. The Snake River
Enjoy floating or speeding down this river while catching amazing wildlife sights along the way. With exciting rapids and stunning scenery, the Snake River Rafting offers an adventurous rafting trip that will be etched in your memory forever!
But be warned, you might be in for more than what you bargained for!
6. Trip To Yellowstone National Park
One of the most iconic and well known national parks in the US is the famous Yellowstone National Park. Although this park is often full of visitors, it is definitely a must see for any passerby. Even during the winter months, this park is beautiful and worth a stop.
In addition, get further sneak peeks of the wonders of Yellowstone, in the stunning videos below.
There Are More Local Attractions!
Laurence S. Rockefeller Preserve
Jackson Hole Rodeo
National Museum of Wildlife Art
National Elk Refuge
Chuck Wagon Rides and Wild West Shows
Center for the Arts
For further details for all of the above local attractions, check out this blog, 12 Top-Rated Attractions & Things to Do in Jackson Hole, WY
Enthralling, Enchanting, And Jaw-Dropping Nature, Geography, And Seasons!
Seeing Is Believing!
Need we elaborate anymore on this fact? Jackson Hole, Wyoming showcases breathtaking natural beauty at its absolute best!
As you anticipate one day being in this place of wonder, allow yourself to be transported to the joy of nature with the sights and sounds of its remarkable wildlife.
Check out this video of Animals in Grand Teton National Park.
Enter The Valley Of Paradisal Encounters
Jackson Hole is nestled right in one of the largest valleys in the Rocky Mountains, with a width of 8-12 miles and 40 miles long! Its porous soils are covered with sagebrush (and some gorgeous, summer wildflowers) and a wide variety of wildlife. Bison, elk, foxes, moose, coyotes, wolves, and many other native dwellers fill this valley with life and intrigue. Hiking trails crisscross through the surrounding mountains and highlands challenging even the most ambitious outdoor hikers or satiating anyone's desire for a refreshing afternoon hike.
Taste The Best Of Jackson Hole's Seasons!
The seasons in Jackson Hole allow for no dull moments. This area enjoys four seasons, fall, winter, spring, and summer! Although summer, fall, and winter are the most popular seasons in this small town, each offers a unique and satisfying experience. Check out this detailed Jackson Hole seasons' blog for a full description of the seasons along with temperatures and a complete list of related activities.
Get a taste of summer in Jackson Hole, Wyoming with these short videos!
The Valley's Fascinating History – Disclosing The Historic Person Behind The Name
A Brief, Revealing History Of Jackson Hole, Wyoming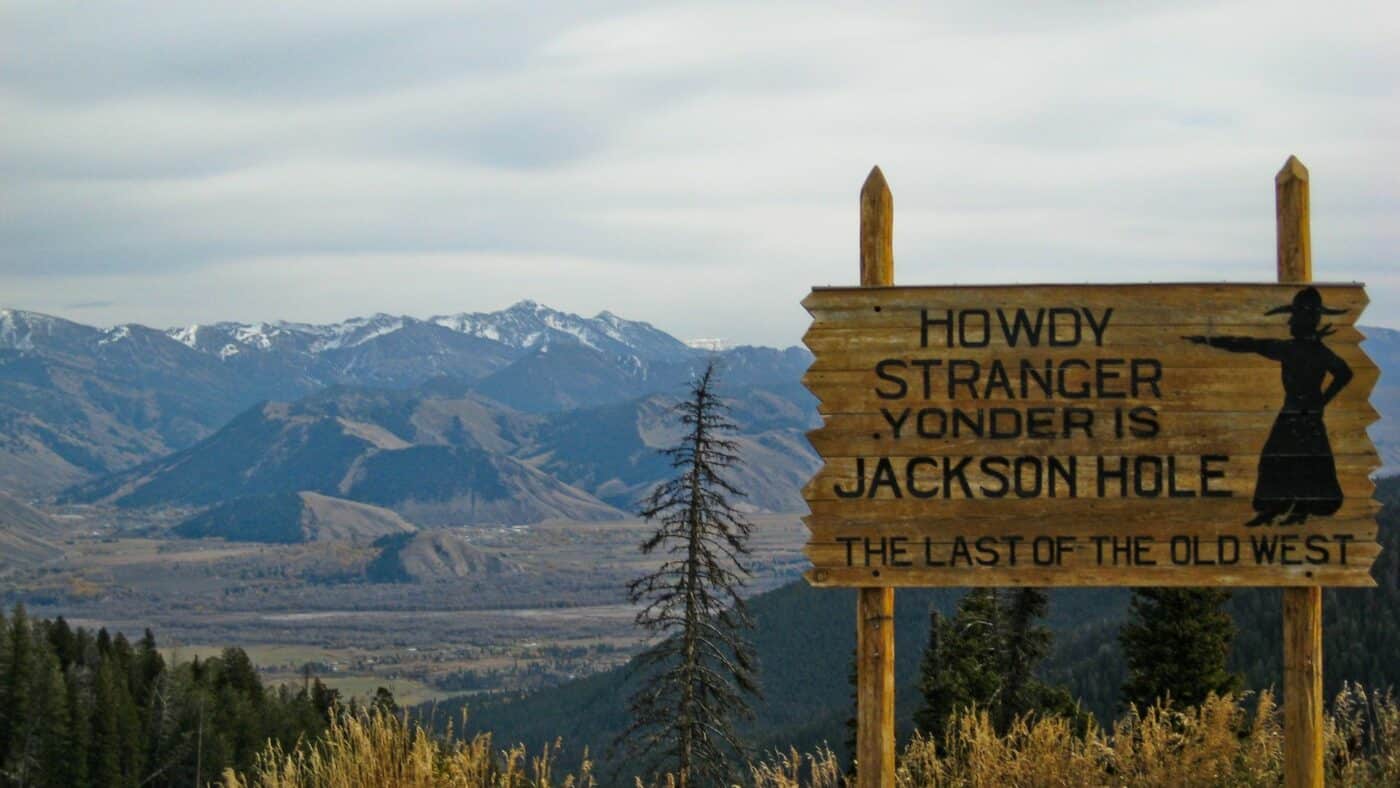 So, why the name Jackson Hole? And how and when did this mystic valley and town step into the spotlight of human fascination and fame?
The magnet that pulled human interest into this valley, was none other than the plentiful and diverse wildlife. The Native Americans deserve full credit for the first habitation of this enchanted valley and were most likely led there during their hunts for buffalo. The Americans and Europeans were eventually drawn to this valley to trap the abundant beaver population.
Unveiling The Man Behind The Name
The man of the hour. . . Unfortunately, photography was invented 3 years later.
It was the 1803 Lewis and Clark Expedition that really jumpstarted a flow of American and British explorers and mountain men trappers to this valley. Among this flow, were famous men, like Jim Bridger, Jedidiah Smith, William Sublette, and none other than the namesake himself, Mr. David (Davey) Edward Jackson. David Jackson was one of the mountain men that trapped in the West in the early 1800s.
The Rest Is History
Apparently, in 1829, Davey Jackson spent a winter in this valley and thereby decided that it deserved his personal autograph. His buddy (traveling and fur business partner) William Sublette, obviously a humble man, coined the valley, Jackson's Hole, due to their reference of "a hole" which they used to describe a high valley surrounded by the mountains.
From 1829 and on, the rest is HISTORY! Find out what happened next by reading the fascinating completion of the town of Jackson Hole.
"The BEST Way To Travel Abroad Is To Live With The Locals"
Calling All Tourists! Get The Inside Scoop!
There is nothing more reassuring when you are visiting or moving to a new place, than knowing that you are on the right track. You want to make sure you aren't missing out on any hidden gems in the location you are visiting. One of the best ways to be certain that you get the best bang for your buck is by getting the inside scoop from the locals.
1st Hand Experience
Jackson Hole's locals know, understand, and respect their little town. They are the backbone of this town's success and vitality. Check out what a few of the locals consider the best of the best in Jackson Hole.
See for yourself what Michael Moeri, a Jackson Hole local for the past 10 years, suggests, when you read, ASK A LOCAL: WHAT SHOULD I DO/SEE/EAT IN JACKSON, WYOMING? and
see what Libby has to say in TRUST THE LOCALS.
Claim Your Own Piece Of Nature's Paradise In Jackson Hole
Really, How Can You Go Wrong Choosing The Right Spot In Paradise?
Do you want to own your own piece of Wyoming soil and build that dream vacation, rental, or residential home? If so, the following list offers you some of the best locations to consider for your new log cabin home.
South Park, Jackson, Rafter J. Ranch, Teton, Wilson, Moose Wilson Road, Hoback, and Alta are viewed as the best villages or towns to live in the Jackson Hole area or Teton County. Receive more info on these towns in the 2020 Best Places to Live in Teton County. Or check out our other blog on Breckenridge, Colorado to explore other locations!
Permitting All Things Work Well
When purchasing your own property and adding or building an addition of a cabin or home, you need to know and understand the red tape surrounding the process of building in the allotted area. In other words, know the permitting restrictions and requirements!
Thankfully, Teton County has a helpful resource, Teton County Building Division, with an incredible team of staff to answer all your permitting questions related to building or adding a new Jackson Hole home.
Titanic Tourism Empowers This Land
Jackson Hole is a town that is hopping with tourists especially during summer and winter. There are an estimated 2.6 million tourists that visit Jackson Hole every year. Your vacation home can be the launch pad for an incredible holiday for thousands of those 2.6 million visitors.
Make Money With Your Jackson Hole Property
If you are hoping to invest in your very own bi-yearly+ vacation property, why not consider opportune ways to make some money on the side plus keep your home inhabited for more of the year. Renting out your cabin to tourists is one way to do just that!
Ways To Rent Out Your Jackson Hole Cabin
Modular Log Cabins Provide The Perfect Housing Solution
There is truly nothing more charming and perfectly accenting to the backdrop of the gorgeous Wyoming landscape than a rustic and stunning, wooden log cabin. In fact, we could even say there is not a more appropriate housing option, than one of these elaborate, wooden fortresses.
Zook Cabins present their modular log cabins! These beautiful prefab log cabins are the perfect solution for your ideal homestead.
Check out Zook Cabins and become the owner of one of their artfully designed and crafted Amish built log cabins on a piece of Jackson Hole, Wyoming!