What is a Log Cabin Tiny Home?
Imagine yourself sitting on the front porch of your Log Cabin Tiny Home. With your cup of coffee and your favorite book. You take a deep breath and feel all the stress of the week ebb away. With your own tiny home cabin, this is not only a dream, but it can become a reality. Not only are Tiny Home Cabins and Park Models affordably priced, they are a small representation of today's culture and lifestyle trends. So whether you want a new home of your own, a vacation spot in the mountains, or are looking for a short-term investment opportunity. Small cabins, park model homes, and tiny home log cabins are the place to start!
What is a Log Cabin Tiny Home?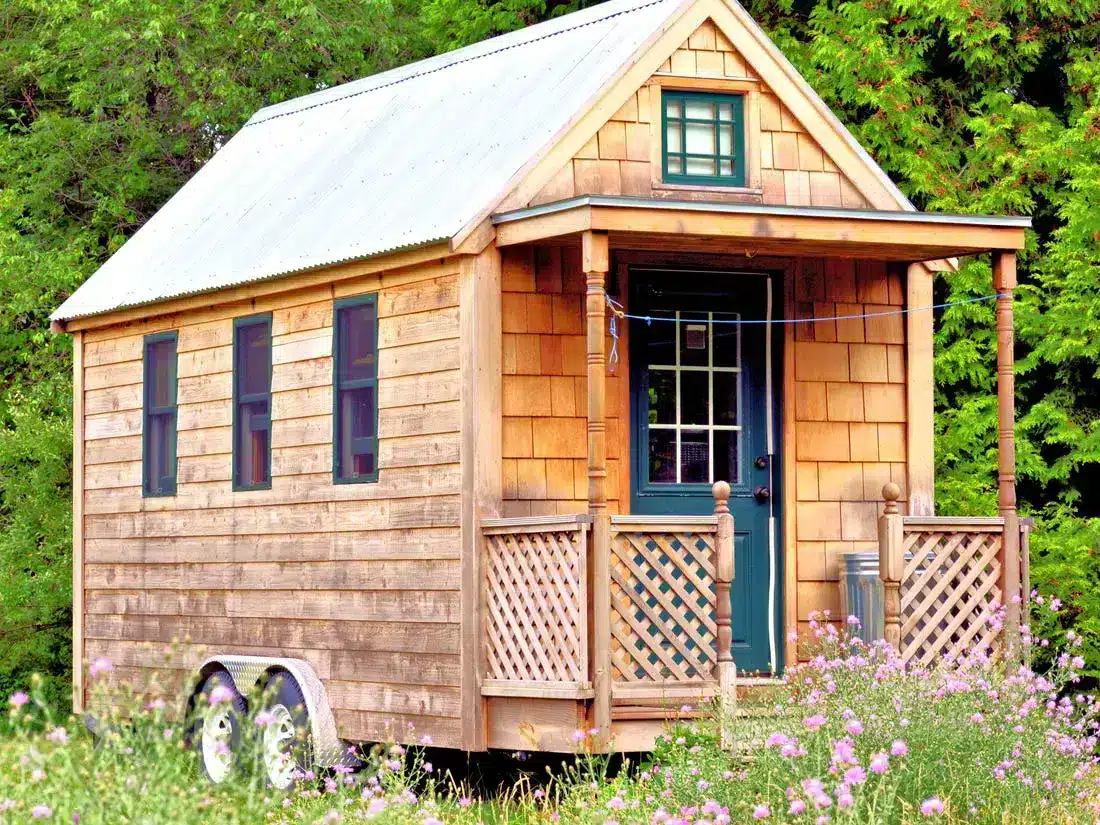 A Log Cabin Tiny Home is a home that is under 400 square feet and is built to look like a log cabin. And while technically a tiny home is less than 400 square feet, today the term is used much more loosely and can include anything from a renovated school bus to any small house, like park model homes or even small cabins.
With the cost of living and home prices on the rise, the purchase of a "normal" home is financially out of reach for many. So people are moving more toward tiny homes and to the minimalist lifestyle. Not only does this offer more flexibility and freedom financially, but many tiny homes can be moved, making them the ideal solution for the adventure loving.
But small or tiny cabins are not just for the surfing crowd and thrill seekers. A Log cabin tiny home makes for a lovely vacation spot in the mountains, or simply an extra guest room. They also make for a great short-term investment opportunity as a vacation rental through airbnb or VRBO.
Park Model Cabins as Tiny Homes
While park model homes are actually built and registered as recreational vehicles under the ANSI A119.5 Code for recreational park trailers, they are a great option for anyone interested in a temporary housing solution, or wishing for your own cabin in the mountains. They don't require a foundation, and only need the basic utility hookups that an RV would use. And the best part is that Park Model prices are quite affordable.
Small Cabins: The Cottage Collection
While our Cottage Collection of small cabins don't technically fit the tiny home definition, they are still great options for your private cabin or vacation home. These cabins come in size ranging from as small as 13'x 36' all the way up to 15'x 48'. Perfectly bridging the gap between Log Cabin Tiny Homes and the normal Log Cabin.
The Sedona Cabin
The Sedona Cabin is a customizable modular log cabin coming in sizes ranging from 13'x 36' to 15'x 48'. The 6' porch in the front makes this cabin feel like home. And while it's considered an economy type of cabin, there are plenty of custom options available, including the type of roofing material, the kind of flooring you want, or whether or not you want to add an extra deck to your new cabin!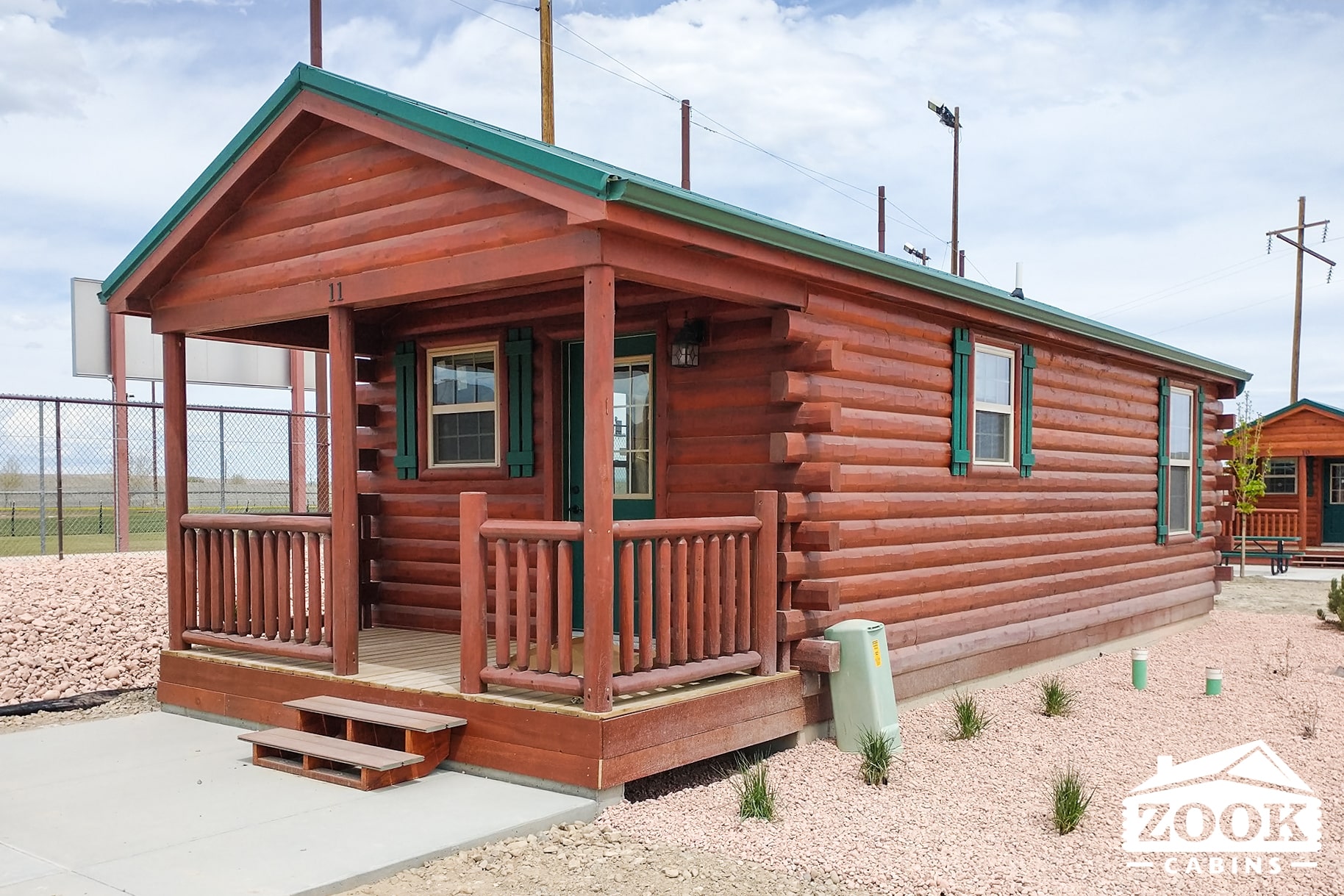 The Plymouth Cabin
The Plymouth Cabin comes with a beautiful steep roof which not only gives it an elegant look, but also provides the space for a loft over the bedroom. There are lots of custom options you can add to spruce up your cabin, whether you want dormers on the second floor, a Hickory Custom kitchen, or just a different color roof. The front porch spans the length of the house, providing you with the perfect spot to relax and enjoy nature.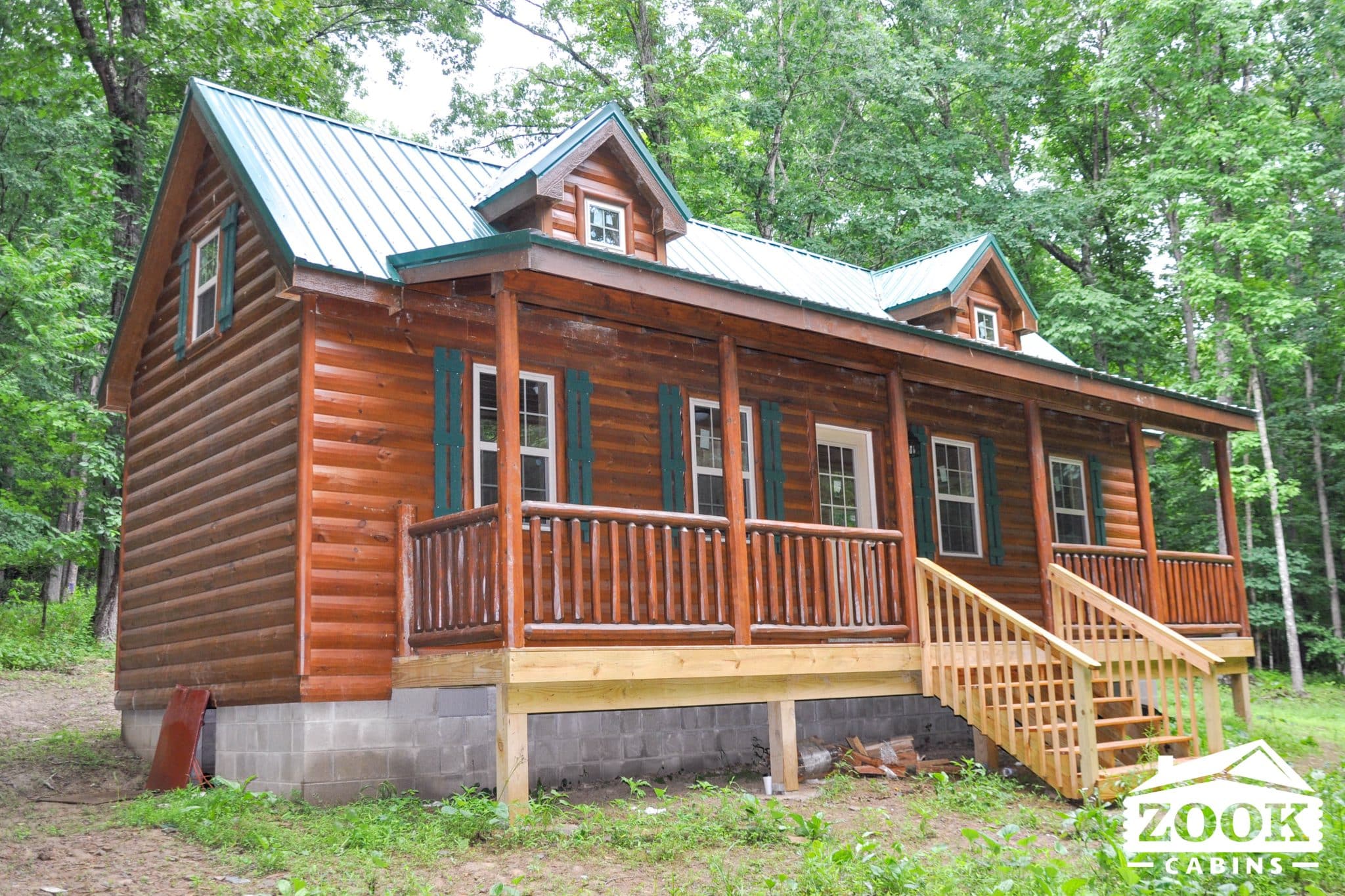 The Catskill Cabin
The Catskill Cabin is kind of like the brother of the Plymouth, with the primary difference being that the porch is at the gable end of the cabin instead of along the side. With the same steep roof which is perfect for looks but also for places with lots of snow. You can make this cabin your own with lots of custom options. Are you looking to go luxury? Consider adding a Jacuzzi to your bathroom or master bedroom.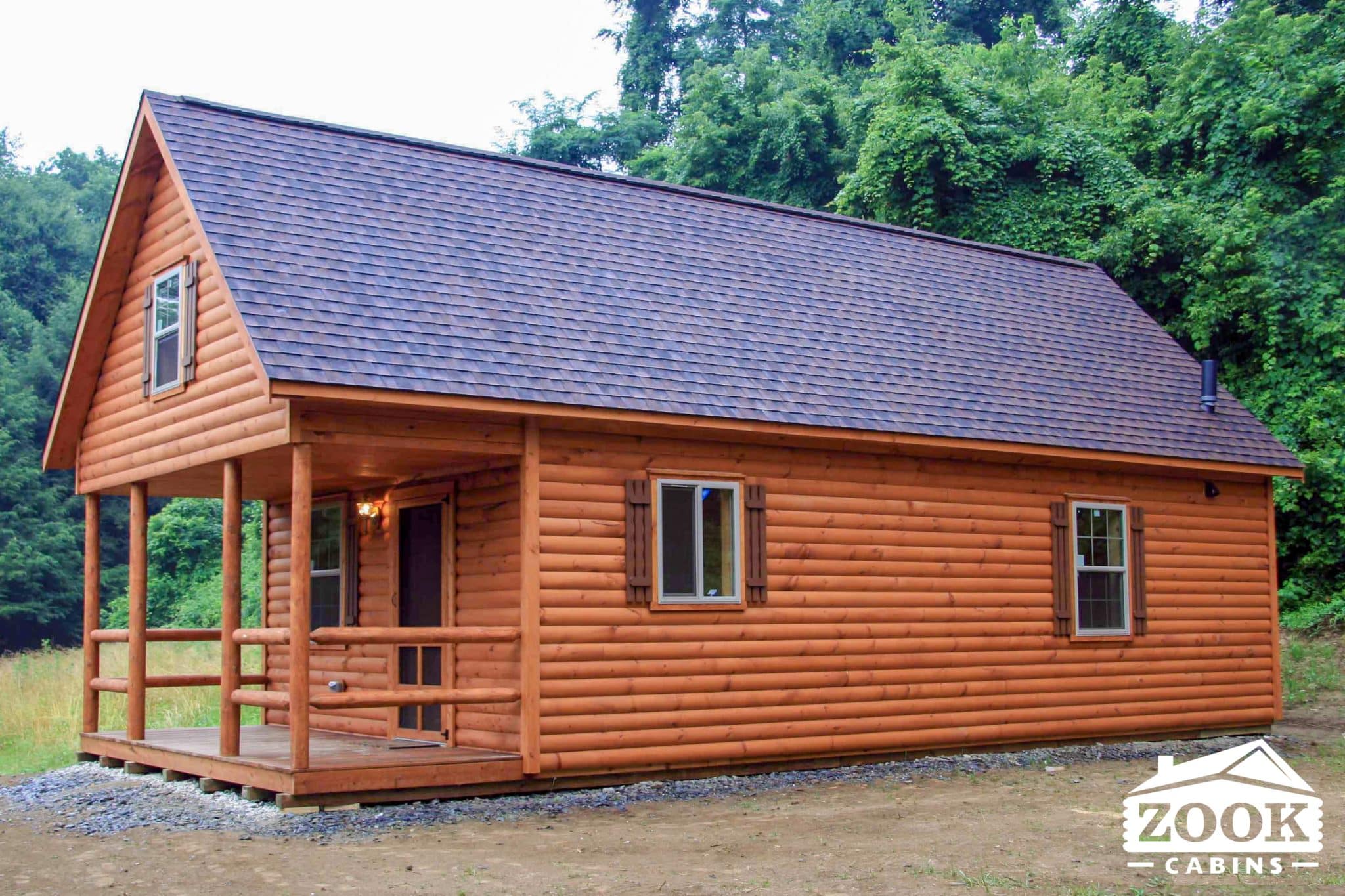 FAQ about Log Cabin Tiny Homes
How much does a tiny house log cabin cost?
There are a number of factors that affect the cost of Log Cabin Tiny Homes. This includes the size you choose for your tiny home log cabin, whether or not it's built on a foundation or built on a trailer with wheels, and of course the style and amenities you choose. But the average price for a tiny house log cabin is between $30,000 and $60,000, but of course this will vary depending on a lot of factors.
Is it cheaper to buy or build a tiny house?
The question of whether to buy or build really comes down to your personal preference and your construction skill level. While the upfront cost of building your own tiny home cabin or installing a kit is generally significantly lower, the extra costs associated with doing it yourself, like buying the finish out material and your own time, will usually equal and sometimes exceed the cost of buying a prefab or modular building.
Get Your Log Cabin Tiny Home Today!
With so many options available today, which log cabin tiny home you chose can be daunting. If this info has helped but if you are looking for more info check out Tiny Homes, Small Cabins and Park Model Homes.
Why not join the journey of small home living and invest in your own tiny home or park model home today. If you have any questions contact us or give us a call to discuss how we can help with your new log cabin tiny home!