Cabins in New Mexico
Are you ready to begin an adventure that will change your life? Say hello to Zook Cabins. Your modular log cabin builder in the U.S. We build high-quality prefab cabins and deliver them all over the United States. Why mess around with some log cabin kit that you hope will fit together. The prefab log cabin is the perfect happy medium between a cabin kit and a custom-built stick home.
At Zook Cabins, you can expect high-quality customer service, a transparent buying experience, and Cabin you can call home for years to come. We look forward to having you join the Zook Cabin family.
Whether you drench your enchiladas in green, red, or Christmas is completely up to you. Or whether you use chilis as air fresheners inside your car 😉 (or just the classic Little Trees). At the end of the day, it's a fact…New Mexico got the good stuff when it comes to chilis.
And while the local food is one of a kind, the awe-inspiring nature is not far behind in pure awesomeness.
From the pristine, white sand desert to the stunning mountain ranges, New Mexico offers some incredible outdoor views and experiences.
So, if you are dreaming of a cabin somewhere in the lovely state of New Mexico, you are at the right place! At Zook Cabins, we carefully craft each of our stunning cabins and deliver them right to the location of your choice.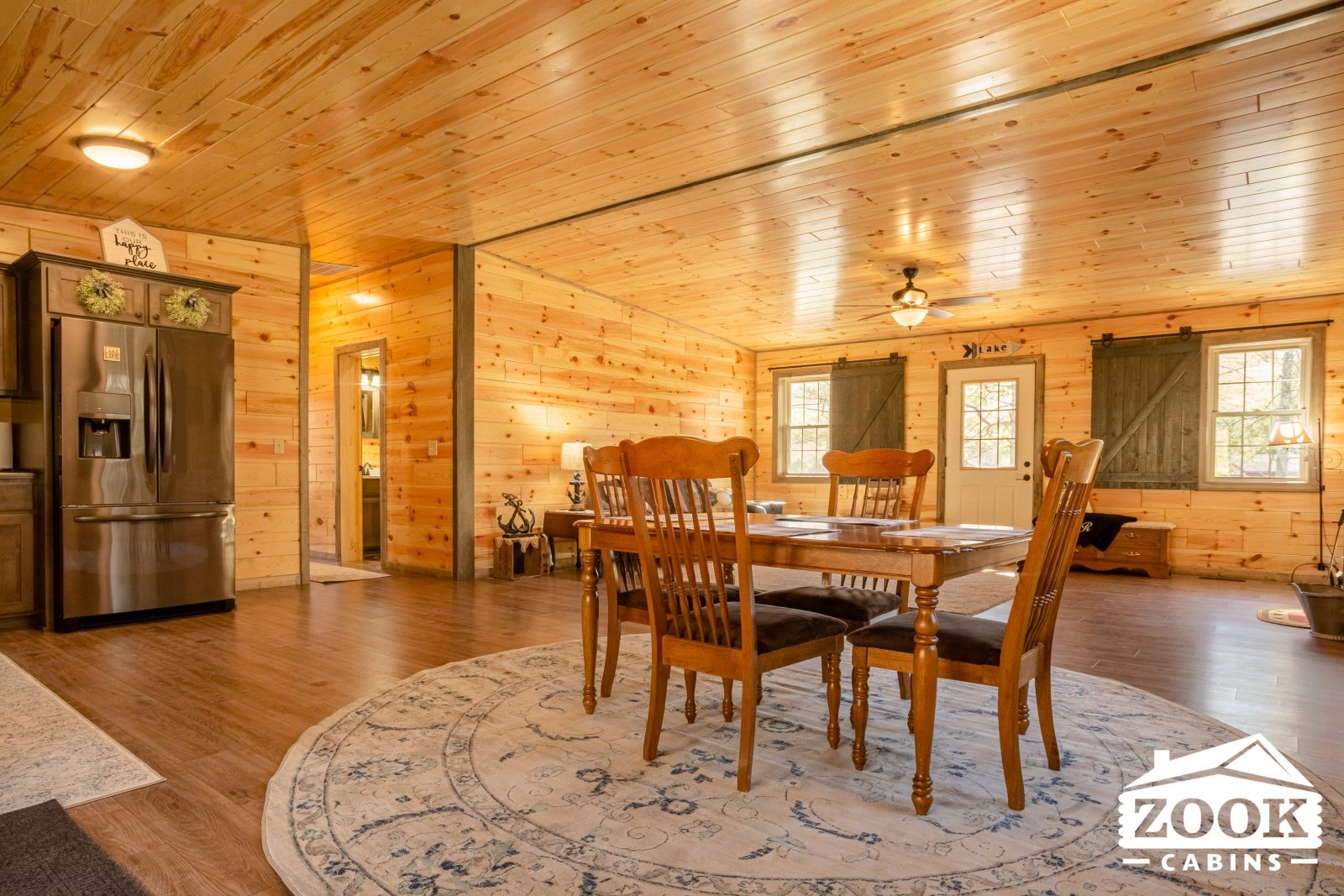 Read on to discover what a Zook Cabin offers you, ideal spots for your cabin, the different cabin models, and along the way hear from our previous customers.
Whether your dreaming of a second home, a vacation getaway, or a hunting home base, whether it is big or small, get ready to discover your ideal and affordable luxury cabin.
What a Zook Cabin Offers You & Your New Mexican Property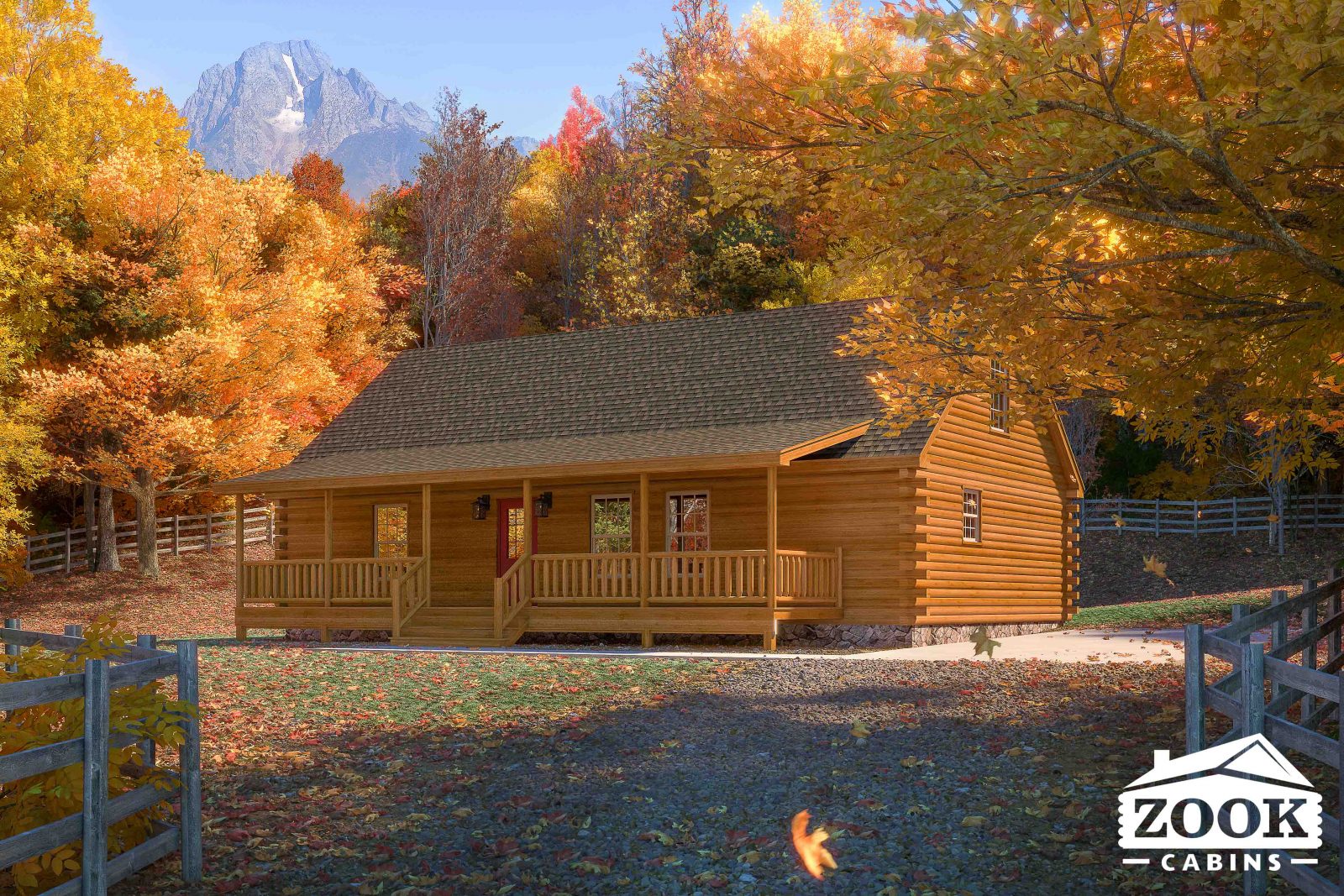 A Zook Cabin is a modular log cabin (not to be confused with a kit or a manufactured home) which offers you and your New Mexican property something real special.
A Zook Cabin is:
100% Customizable
High-Quality – All Materials and Every Inch of Your Cabin's Build
State Approved & Inspected
Reasonably Priced
Time Saver – Thanks to the opportunity to build your cabin in a controlled environment.
Incredible Locations for Your Cabin in New Mexico
If you already have a spot in mind for your New Mexican cabin keep scrolling down. However, if you have yet to decide on a specific spot, the following locations offer you some of the very best counties and spots with land for sale for log cabins in New Mexico.
Photo Credit: www.freeworldmaps.net
Colfax County – Angel Fire
Rio Arriba County – Chama
Bernalillo County – Sandia Park
Lincoln County – Ruidoso
Otero County – Cloudcroft
Your Dream Location – Your backyard, nearby forest, near your favorite mountains, right by a chile farm 😊…all of New Mexico is yours!
Large & Stunning Cabins in New Mexico
The Sunset Ridge Cabin
Are you looking for a "more than ordinary" rancher cabin? If so, the Sunset Ridge offers you a gorgeous timber framed gable porch. Friends and family will ooh and ahh as they pull up your lane! Enjoy an open floor plan which allows for plenty of space for sleeping, eating, and hosting! Yes, plenty of space to watch some Lobo Basketball with loved ones.
The Timberline Cabin
If you are looking for a 2-story lofted cabin, the Timberline is top of the line. 😊 With special attention to the living and dining area, the Timberline offers you an idyllic place to build happy memories with your loved ones. Plus, with an extra room and loft on the second floor, your ability to host or invite friends for a weekend away in the Sangre De Cristo Mountains becomes a reality!
The Glacier Cabin
Imagine waking up in the morning and walking into your living room to sunshine greeting your face as it pours through large, stunning vista glass windows. Plus, The Glacier offers you a high vaulted ceiling which pairs perfectly with the large vista glass windows. Your living area will enjoy spectacular natural lighting and an open and spacious feel. Despite its height, the delicious wafting scent of fresh Biscochitos will certainly have no problem filling this cabin with its tantalizing aroma. From its timber-framed jaw-dropping wrap-around porch to its charming dormers, the Glacier will not disappoint as a permanent residence or vacation getaway.
The Canyon Lodge
Are you looking for a cabin getaway with plenty of space for friends and family? If so, may we introduce the Canyon Lodge! This stunning cabin offers you a full second floor, plus, a vaulted ceiling and vista glass windows! Enjoy gathering around the open dining room (where everyone fits) to enjoy some scrumptious green chile cheeseburgers. Everything tastes better inside the Canyon Lodge. 😊 See for yourself!
Small & Super Cozy Cabins in New Mexico
The Sedona Cabin
Do you wish for a small, minimalistic cabin getaway or hunting home base? If so, the Sedona offers you just such a cabin! Enjoy returning from your outdoor adventures to a small, yet luxurious spot to wind down, enjoy some pinon coffee, and watch the sunset from your darling front porch. You live big inside a small log cabin!
The Catskill
With charming dormers and a wide porch, the Plymouth offers you that perfect little lakeside cottage or hunting Homebase you always wanted! Plus, with space for a loft, for either sleeping or storage, you can utilize this small log cabin's space to the fullest! Pull out some Lebanon Bologna and pretzels and enjoy the sweet taste of the Plymouth log cabin!
The Modern Zook Cabins
If the above cabins did not satisfy your vision for your ideal dream cabin, then perhaps your love for wood pairs better with a modern mountain or farmhouse cabin. The following cabins combine the beauty of wood with the best of modern appeal and taste.
Get ready to discover the missing pieces to your ideal cabin!
The Homestead Farmhouse Style Cabin
Fresh. Open. Country. Wood. Yes. Please meet the Homestead, the modern farmhouse style of cabin. If you cannot decide between a rustic cabin or a farmhouse, why not enjoy both!? With a full second floor for remodeling possibilities, and a two-car garage, your dream modern farmhouse cabin is all set to go!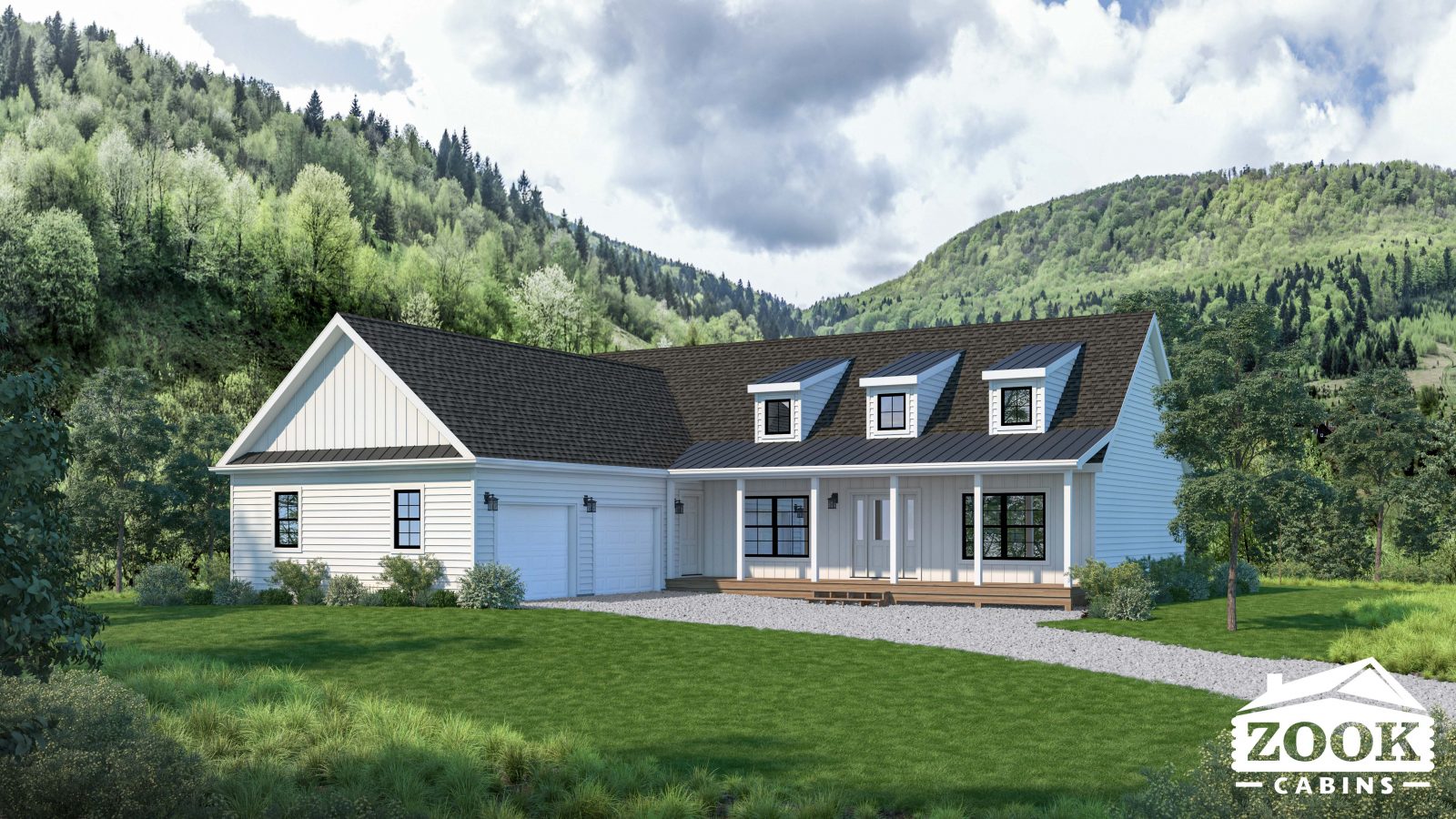 The Woodland Modern Mountain Cabin
Does your style include contemporary class and wood? Inside the Woodland you enjoy a perfect combination of modern design and stunning wooden accents. If you wish for a cabin that still displays the beauty of wood, just less tree looking, then this modern mountain home is for you! Discover more!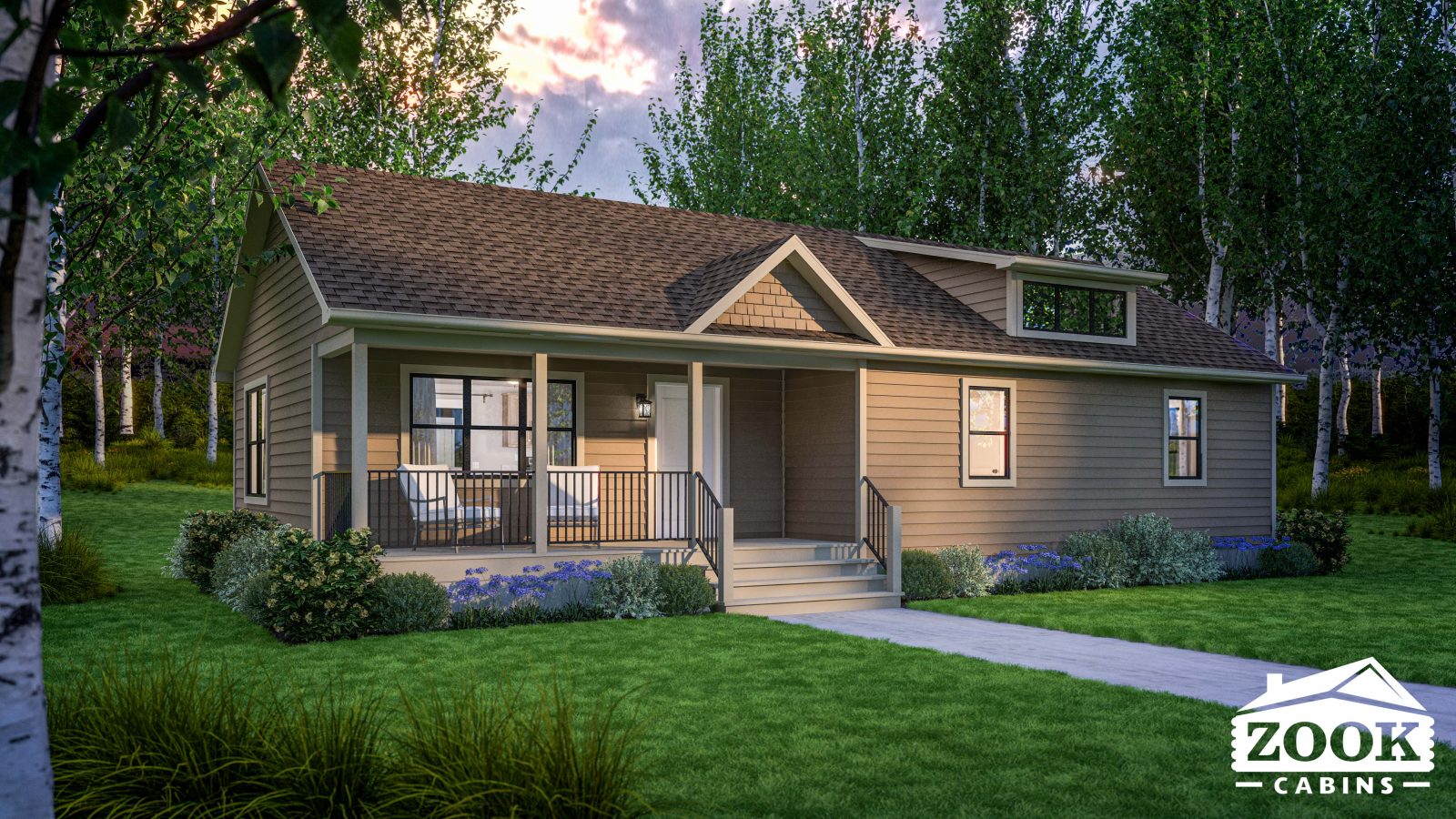 Your New Mexican Cabin Awaits
Has one of the above cabins given you a bit of cabin fever? 😉 Are you ready to start creating incredible and exciting memories inside your very own NEW Mexican cabin!?
If so, your dream of owning a luxurious and quality cabin can become reality.
It is your dream, your creativity, and your desires that fuel the creation of each of our cabins.
You are the boss, and we are at your service.