Maybe you already have your dream property in the mountains of Idaho, or you just love Idaho and are looking for an ideal place to live, and you're looking for some ideal modern prefab homes in Idaho. You've come to the right place, providing you with the info you need to make an informed decision about investing in your dream home. And don't worry, there is plenty of space in Idaho; in fact, it is said that if you flatten all the mountains of Idaho, the state would be as large as Texas.
Benefits of a Zook Cabin Home
While there are countless builders wanting to build your dream Idaho home, when you choose a Zook Cabin Home, you get the following without exception.
High-Quality Modular Homes – taking the stigmas out of prefab homes.
Quality Craftmanship and Materials.
100% Customizable Home Designs
Luxurious – No matter the size.
Save Time and Get your Dream Home without the Wait.
Reasonable and Affordable Pricing
State approved & inspected
World Class Customer Service. Any Question. Any Time.
Featured Modern Prefab Homes in Idaho
Park Model Homes in Idaho
An alternative to a modular modern home or cabin is the Park Model Home. While not technically a home, park models are built to the ANSI 119.5 Standards for recreational vehicles and come with an RVIA Seal. This also means your park model will be tagged and insured like a traditional RV. And while park models aren't approved as full-time residence in most states, they make for the perfect vacation home or short-term rental.
Other Homes and Cabins by Zook Cabins
Are you looking for something different than what you've seen here so far? Don't fret. Whether your looking for a large and luxurious log home like our Glacier Log Home, or a simpler, yet elegant Sunset Ridge Cabin. So continue browsing, we are confident we have a home that is perfect for you. Remember, your dream cabin is just around the corner.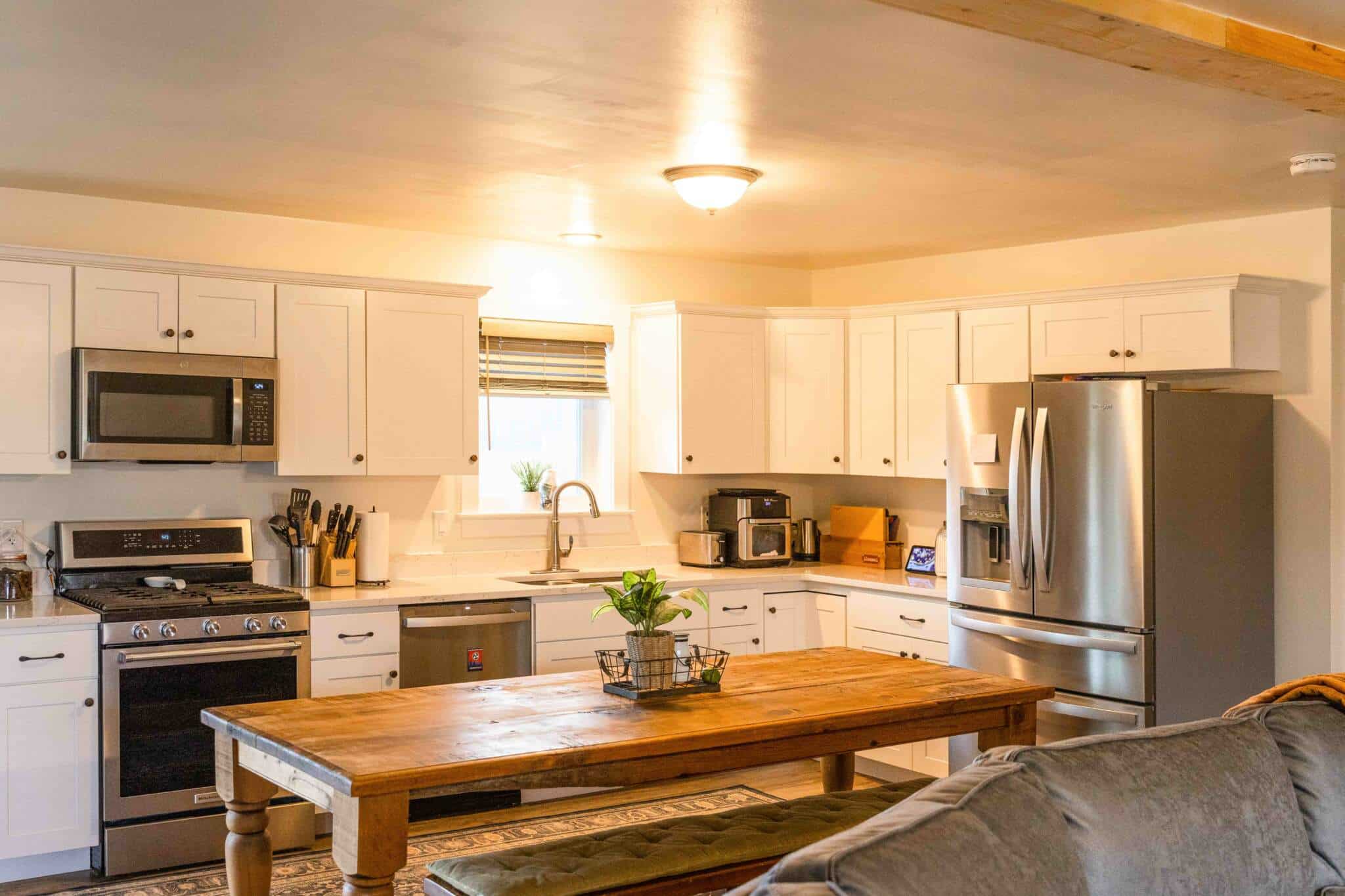 Locations for Zooks' Modern Prefab Homes in Idaho
When it comes to building your own modern prefab home, you probably already have a property you're dreaming of building on. But if not, then here is a short list of some great places in Colorado to start your prefab modern home journey.
More Exciting Real Estate Options in Idaho
In Conclusion…
So why should you invest in your own Modern Prefab Home in Idaho? Whether you are looking for an authentic log home or a modern cabin, Zook Cabins has a home for you! Contact us for more information about getting your modern home in Idaho. Or check out our inventory page for in-stock models.