Are you ready to live a fulfilled life in your park model home?
Do simple joys like biking, exploring nature, sitting on your front porch (while sipping your favorite drink), or watching the glorious Arizona sunrises and sunsets… (you fill in the blank) … bring a deep sense of well-being and energy to your life?
If so, nothing shuttles you into those types of idyllic experiences better than a Park Model Home of your very own!
Of course, Park Model Homes in Arizona are even more appealing thanks to its incredible weather and jaw-dropping terrain.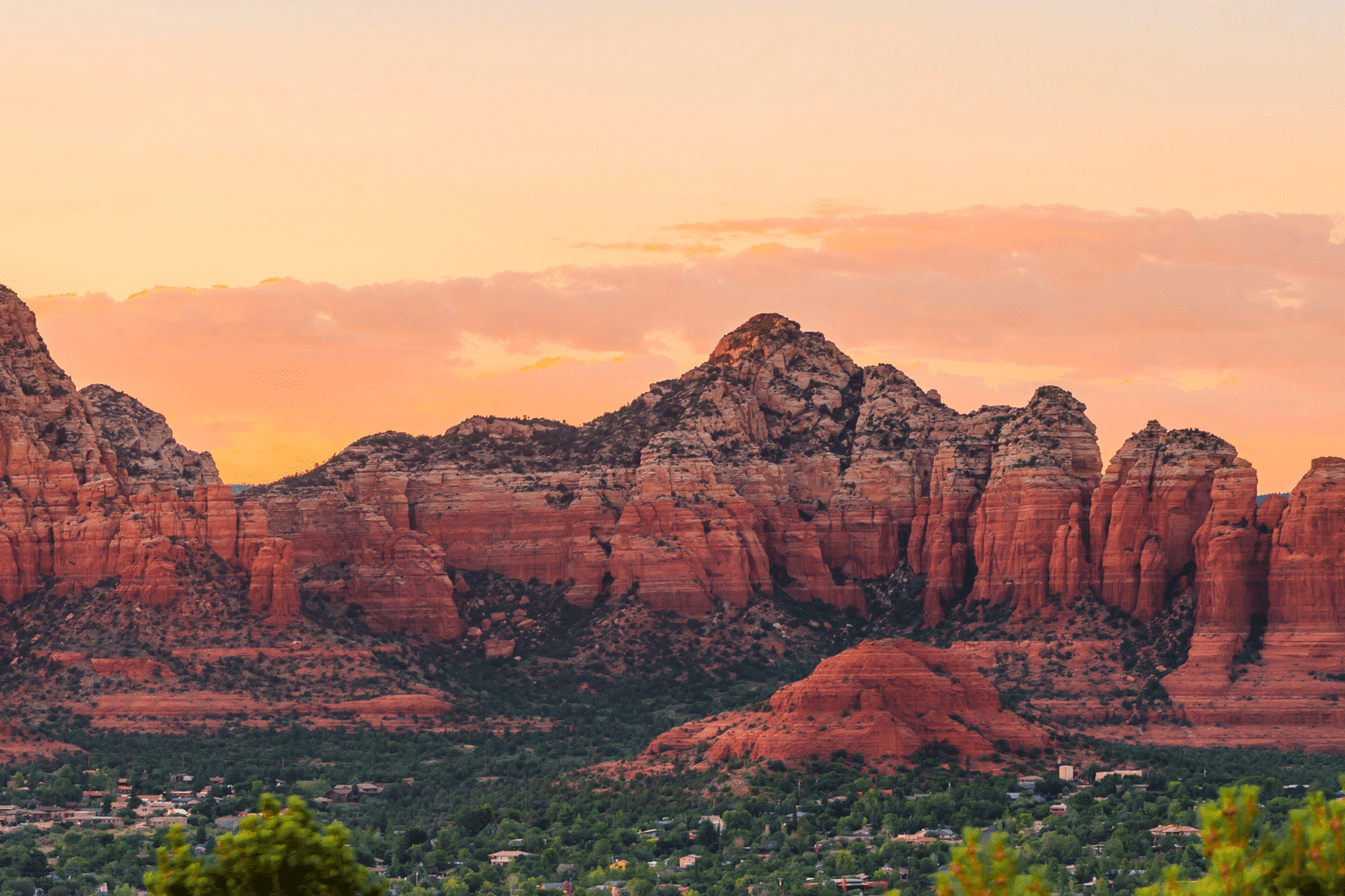 What Is Your Ideal Park Model Setup?
How do you envision using your Park Model Home in Arizona?
a Weekend getaway
a Retirement home
a Second residence
a Permanent residence
a Vacation home
a Hunting home base
Whatever you idealize when you think of Park Model Homes in Arizona CAN happen when you partner with Zook Cabins!
Let's go over exactly what a Zook Park Model Home offers you, view our different park model homes, hear from previous customers, and much more!
What a Zook Park Model Home Offers You!
A Zook Park Model Home is carefully crafted inside the controlled environment of our shop facilities, fully inspected, then delivered to the desired location.
Thanks to the entire construction process taking place within our shops, our Park Model Homes can be built quicker and with better attention to every single detail.
Cheap. Chintzy. Poor Quality. While those adjectives tend to ruin the reputation of some Park Model Homes, allow a Zook Park Model Home to offer the refreshing opposite!
Each of the following describes a Zook Park Model Home without exception!
A High-Quality Park Model Home – From its interior, all the way to its exterior, every inch of the structure is built with careful attention to detail and with quality materials
Luxurious – Breath-taking no matter the model
Built to Code – Fully inspected! Enjoy easy access to campgrounds and RV lots
Reasonably Priced – Check out this post all about Park Model Prices and find out how much park models cost in Arizona!
RV Certified – Considered an RV which means you can apply for RV insurance or loans
All Ready! – Move-in on the day it's delivered!
Great Investment – Great for adding to campsites or retreat centers or starting your own rental cabin investment. For a more information, you can visit our post about Park Model Homes as a Short Term investment.
Spacious & Stunning Park Model Homes in Arizona
The Rancher Park Model Cabin
How do you like the sound of 2 separate bedrooms and a loft (perfect for sleeping or for additional storage)? If sleeping space is key, the Rancher Park Model Cabin is your answer! Enjoy not only enough sleeping space for up to 6 people but also an open living and kitchen area where you can gather with your loved ones for a round of burros after an exhilarating day outdoors!
The Sierra Park Model Cabin
Presenting as our largest Park Model Home, the Sierra offers a sweet combo of sleeping and living space. With its one separate bedroom, a bunk bed in the hallway, a loft, and larger kitchen and living area, you will enjoy times sitting around playing games, laughing, and relaxing! Plus, with the addition of a darling front porch, you can begin and end the day watching the incredible Arizona skies.
The Lakeview Park Model Cabin
Do you love small and cozy? If so, the Lakeview Park Model Home will not disappoint. The Lakeview Park Model Cabin is perfect for a family of 4 or a couple. With a separate bedroom, bunk in the hallway, and open kitchen and living room area, returning home after an invigorating day of hiking or fishing will never feel more inviting! Especially if you kick back on your favorite chair on the Lakeview's irresistibly charming porch. Cabin living is blissful. See for yourself!
The Pocono Park Model Home
Small. Classy. Cozy. Meet the Pocono Park Model. Within this lovely Park Model Home enjoy a separate bedroom, a loft, and open living and kitchen area. Plus, with its delightful front porch, you will enjoy extending your living space to the great outdoors. All one needs in life really is a front porch, a pretty view, and a cup of coffee just the way you like it!
The Rockwood Park Model Home
In a word. Luxury. That is what you get with the Rockwood Park Model Home. As our most modern and elegant Park Model, the sloped roof, full glass patio doors on three sides, and the stunning porch make this a beautiful home. The best of camping and luxury living come together giving you everything you need to thrive on vacation.
Need More Small Cabin Options?
If none of the above options clicked with your exact tastes, take a moment to view all our small cabin options. Plus, if you have discovered more space is needed for your specific situation, check out our larger cabin options.
Awesome Spots for Park Model Homes in Arizona
Are you still trying to nail down some locations to set your Park Model Homes in Arizona?
If so, the following offers you some popular spots.
Yavapai County – Within proximity to 5 different lakes, miles upon miles of recreational trails ( holds Prescott National Forest), golfing courses, and an array of delicious eateries.
View Land for Sale in Yavapai County
Coconino County – Enjoy close access to the Grand Canyon and Lake Powell. Plenty of hiking and water adventures await!
View Land for Sale in Coconino County
Apache County – Surrounded by the white mountains. Perfect area for hiking, fishing, skiing, and enjoying the relaxing beauty of nature!
View Land for Sale in Apache County
Yuma County – Local to the Imperial Sand Dunes Recreation Area as well as the Imperial National Wildlife Refuge. Plenty of outdoor activities await! This county is especially popular with Park Model Homes.
Pima County – World-renowned biking trails crisscross through this county! Multiple national parks offer everything you need to explore the great outdoors. This county is also a real hotspot for Park Model Homes.
View Land for Sale in Pima County
Of course, all of Arizona is before you! If you wish, take a moment to investigate more land for sale across this pretty state!
View All Land for Sale in Arizona
Begin the Absolute Pleasure of Park Model Home Living!
Living small so you can live BIG becomes a sweet reality inside a Zook Park Model Home of your very own!
Whatever the desired application is for your very own Park Model Home, get ready to realize and experience all you hope for and more!
No need to wait any longer! If you have seen the right Park Model Home, then go for it!
Zook Cabins is at your service. Park Model Homes in Arizona could be your next big thing.