Log Cabins in South Carolina
If you have the "best biscuit recipe" around or prefer oyster roasts over fish fries 😉, you can also claim the rights to one of the most beautiful states to live in…South Carolina!
From the palm-dotted coasts to the conifer-covered mountains, South Carolina offers diverse and exciting living experiences! The good stuff is here!
Do you love hunting in South Carolina's Low Country? How about sailing off the coast of Edisto's Island? Maybe you simply revel in the beauty of nature found near Sassafras Mountain.
Whatever life passion or dream guides the discovery of your own log cabin in South Carolina, get ready to have your expectations exceeded!
Your Log Cabin Dreams Become Much More than a Fairytale Wish
Whether your log cabin hunt includes a beach cabin, a hunting cabin, a second home, or a vacation getaway, you name it, it can be done when you partner with Zook Cabins! We revel in making your log cabin dreams come true!
Keep on scrolling to enjoy the discovery of what a Zook Cabin is, some of the best spots in South Carolina for your new log cabin, the different Zook log cabin models available for you (make sure to check out our modern cabin!), and hearing from previous Zook Cabin customers!
Why a Zook Cabin Fits into the Palmetto State Like a Warm Breeze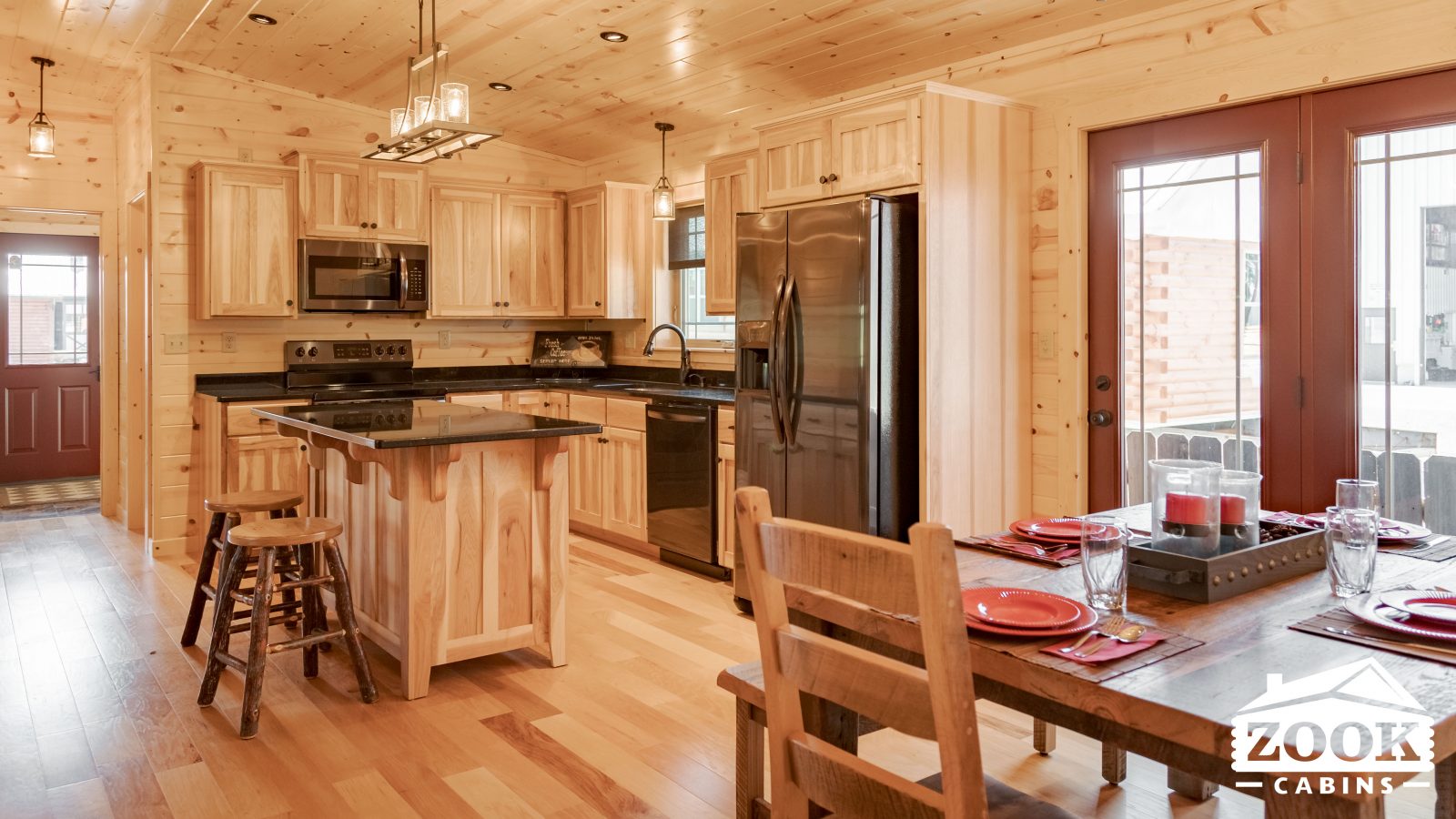 Investing in a log cabin is no small venture. This is why we believe you should know what you are getting before you get it. While manufactured homes or cabin kits can come with hidden costs or "surprises", the same cannot be said of a Zook Cabin.
As a result, everything is out in the open from the get-go.
If the following is what you are looking for in a South Carolinian log cabin, a Zook Cabin is for you:
A carefully crafted modular log cabin
All cabin models are 100% customizable
Luxurious, whether big or small
State approved and inspected
Quality materials throughout every inch of your cabin
A fun and stress-free cabin buying experience
Highly responsive customer service – Any questions? We answer fast!
Exceptional communication and explanation throughout the entire cabin-buying process
Reasonably Priced
Superb Locations for Your South Carolinian Log Cabin!
Do you already have your favorite spot in South Carolina all ready to go for your new log cabin?
If so, keep on scrolling.
If not, take a moment to check out some superb South Carolinian locations for your new log cabin.
Greenville (The Upstate Region) – This is area is perfect if you want to be close to the mountains, lakes, and lots of hiking opportunities.
Jasper County (Lowcountry Region) – This area is great for being close to popular hunting spots and lots of recreational pursuits.
Horry County (Pee Dee Region) – Enjoy living close to the ocean!
While the above are suggestions for great places to build your log cabin in South Carolina, you are not bound by only three regions! Check out all the land for sale in South Carolina.
Large & Luxurious Log Cabins in South Carolina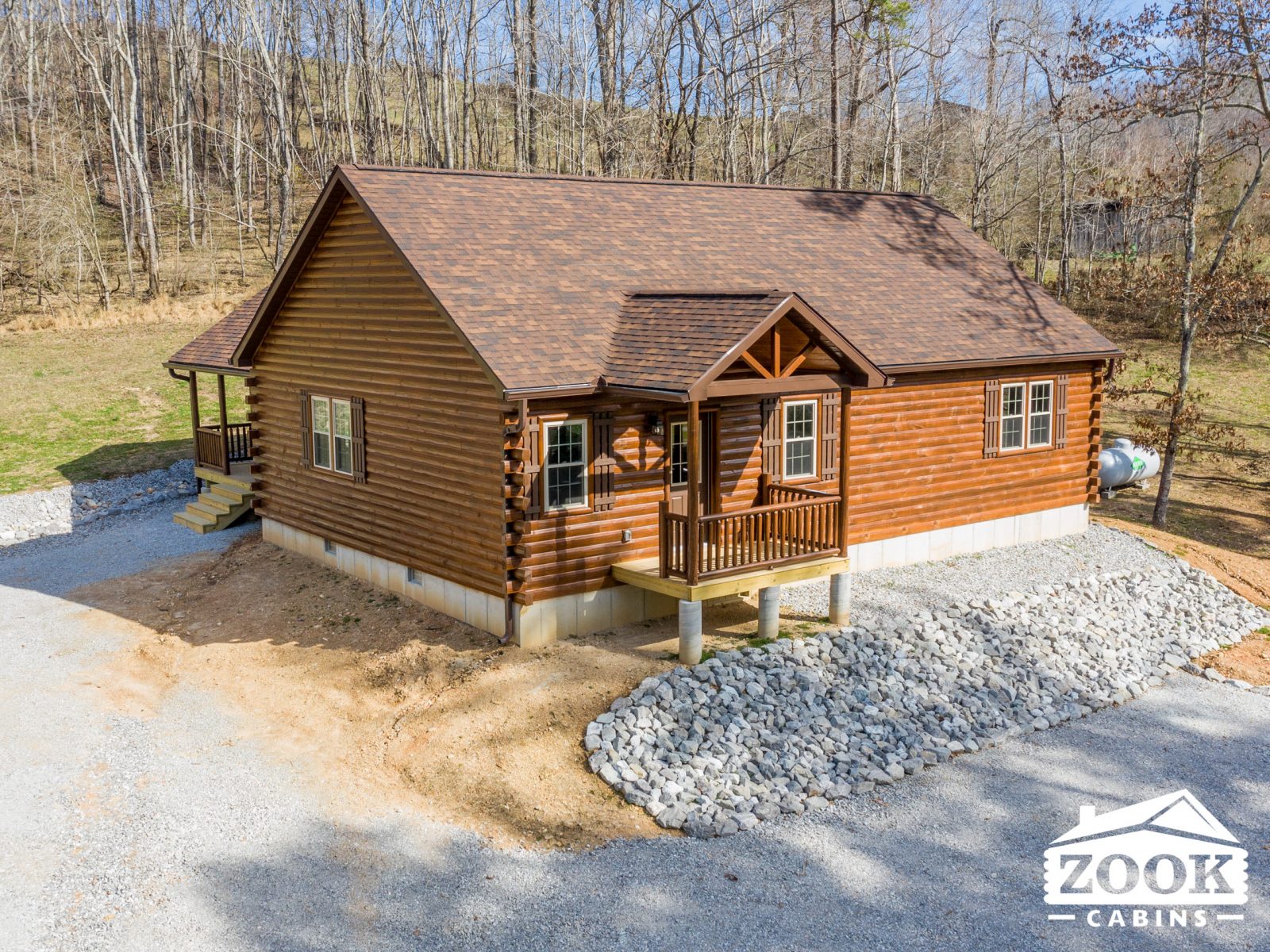 The Sunset Ridge
Are you interested in a rancher style of cabin? If so, the Sunset Ridge offers you an open layout where everything is easily accessible on one floor. Couple with a stunning Timber Frame Gable porch and you are set! Get ready to enjoy the best of cabin living as you sit on your front porch sipping iced sweet tea and kicking back on a cozy rocker.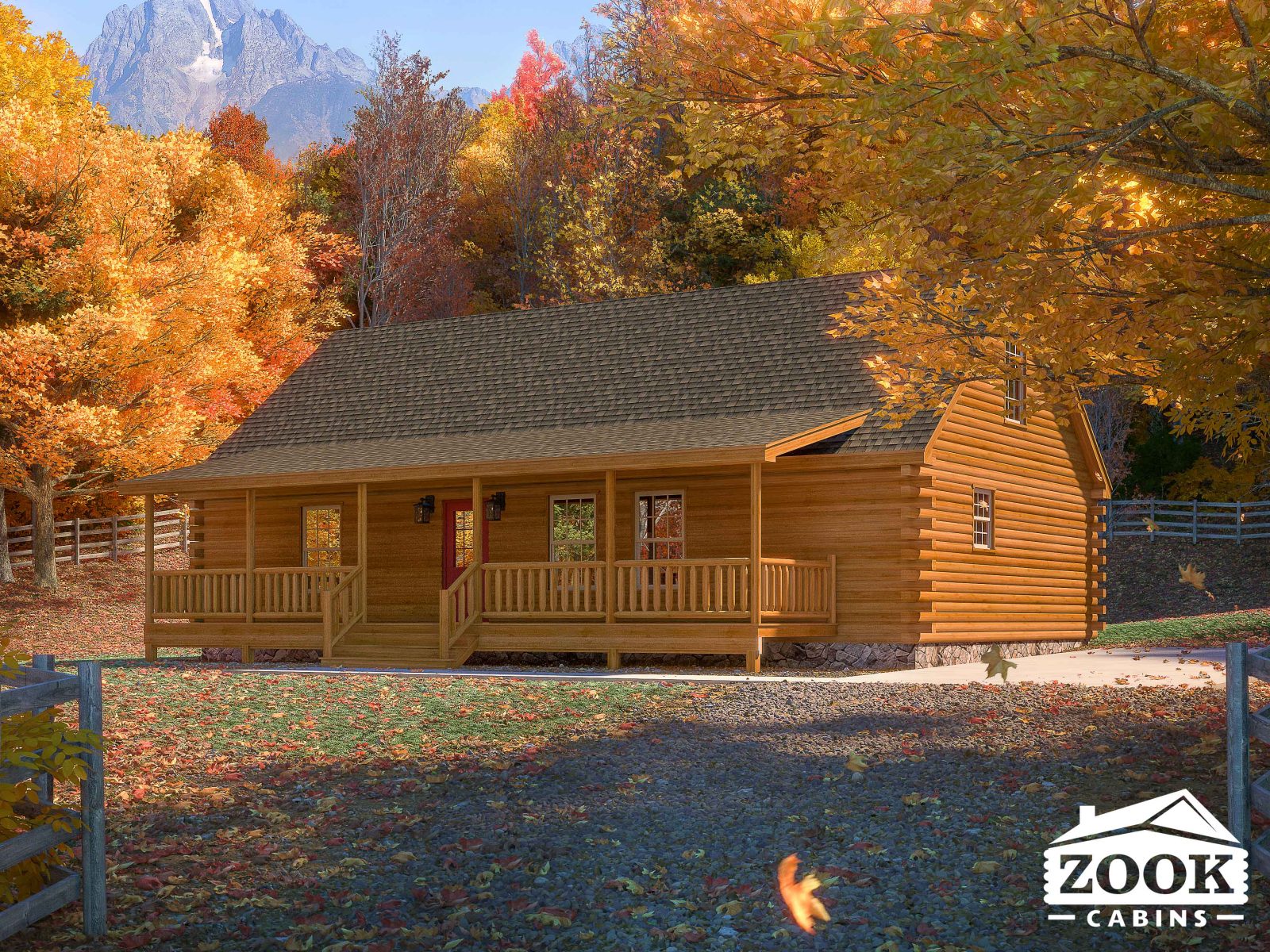 The Timberline Cabin
Are you wishing for a cozy log cabin spacious enough to host family and friends? If so, the Timberline Cabin offers you the perfect cabin recipe for wonderful family times. With a special focus on the kitchen and living room and its high vaulted ceiling, your guests will find it hard to leave. Plus, with the Timberline, you enjoy having a second floor with a bedroom and loft area. More space for living and hosting! No one is turning down an invite to a South Carolina Gamecocks football party in this cabin!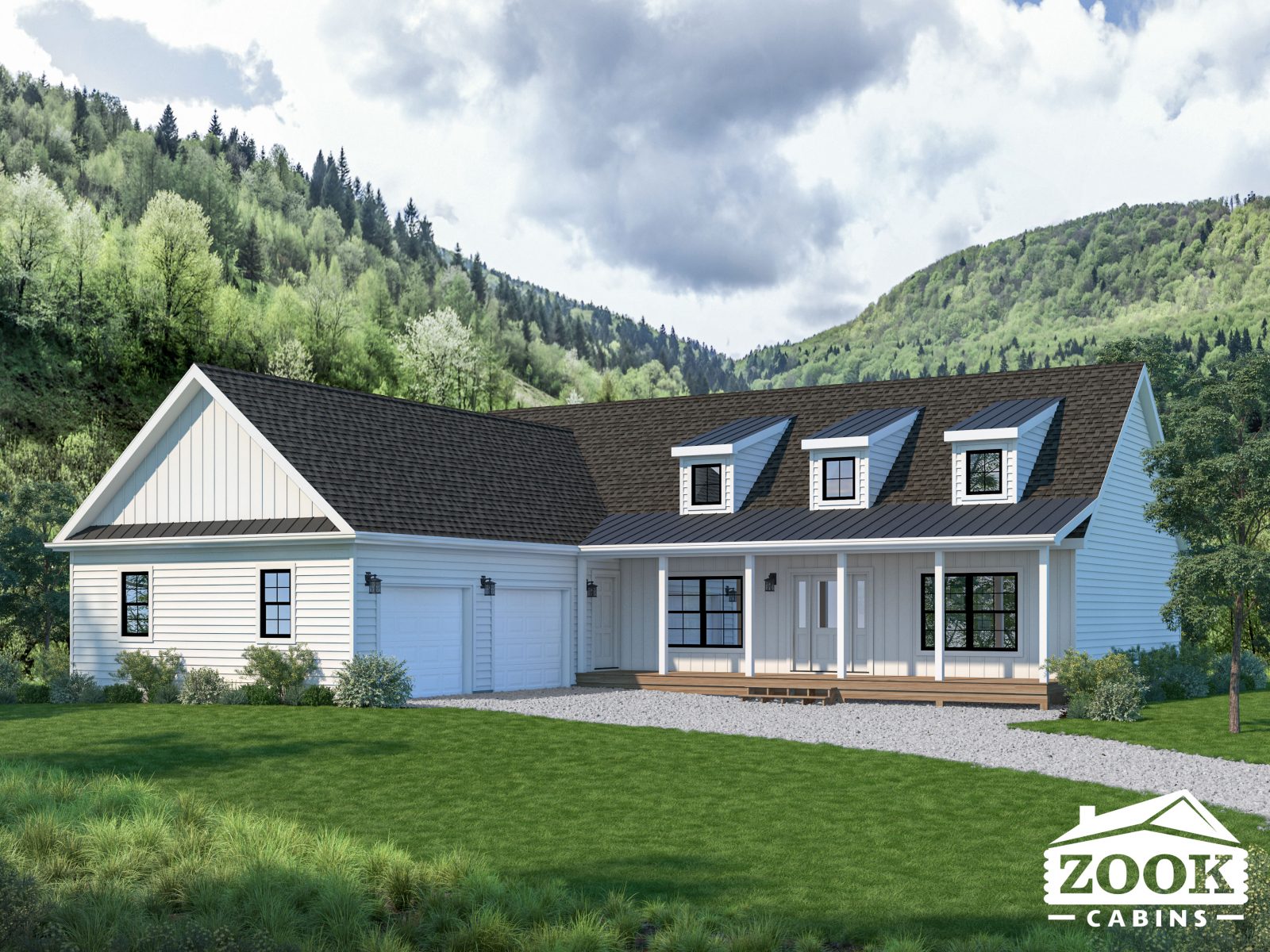 The Homestead
Are you dreaming of a cabin along the coast? If so, the Homestead, our modern cabin, fits perfectly into the coastal landscape. This modern farmhouse style of cabin combines rustic, and country tastefully and certainly incorporates a coastal flair too! Plus, with its two stories and two car garage, this modern cabin offers you all the amenities you need to live your best life! Whether that is close by Myrtle Beach, Edisto Beach, Folly Beach…you fill in the blank…the Homestead deeply satisfies as a stunning modern cabin.
Small & Cozy Log Cabins in South Carolina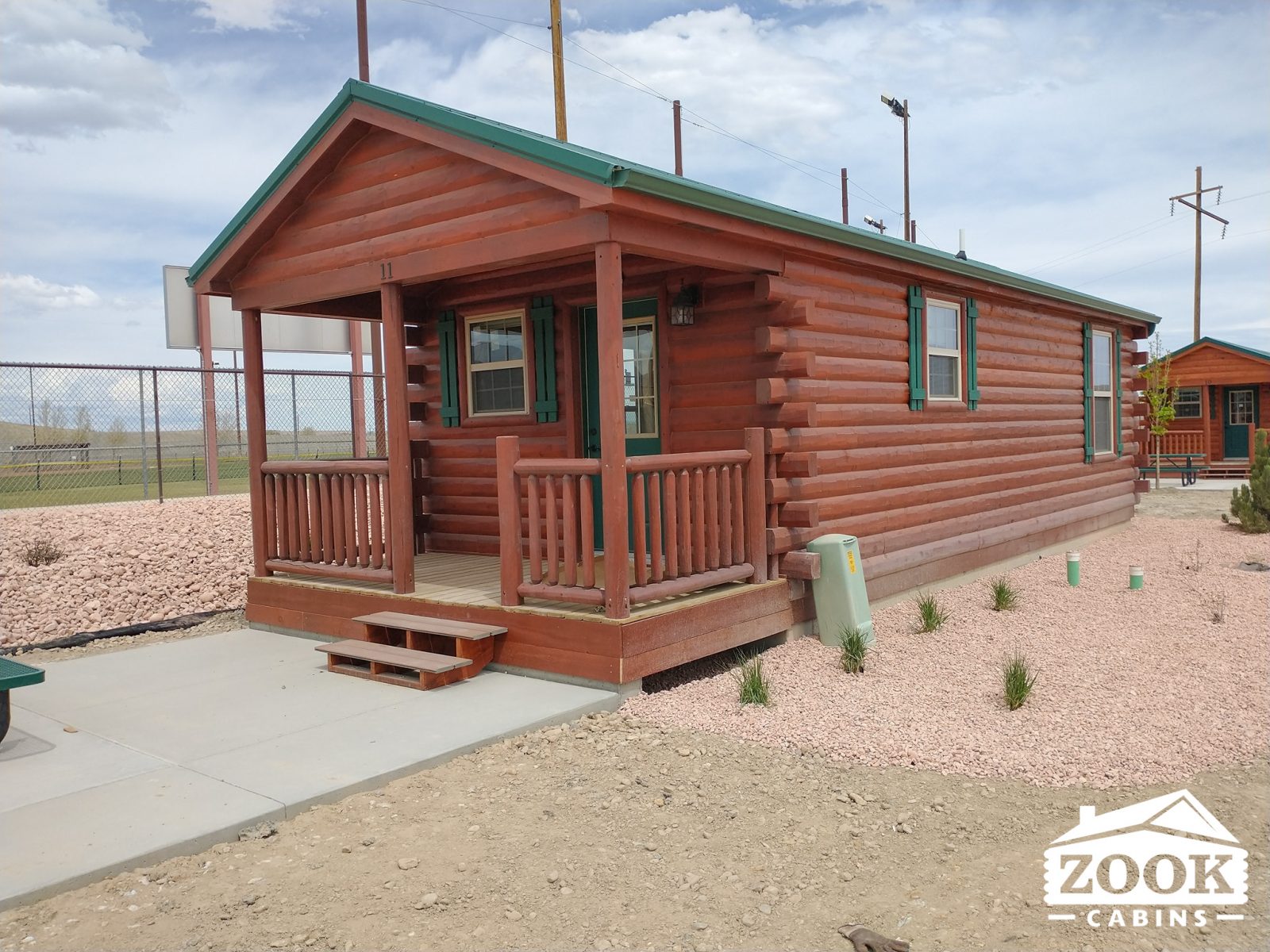 The Sedona Cabin
Are you interested in a small and extremely cozy log cabin? Perhaps you want a small vacation getaway for the weekend or a hunting headquarters. If so, the Sedona is your match! Plus, with its 6'porch you have the luxury of pulling up your favorite chair and enjoying a slice of pecan pie in absolute comfort and ease. Life is good inside a log cabin no matter what size it is. See for yourself!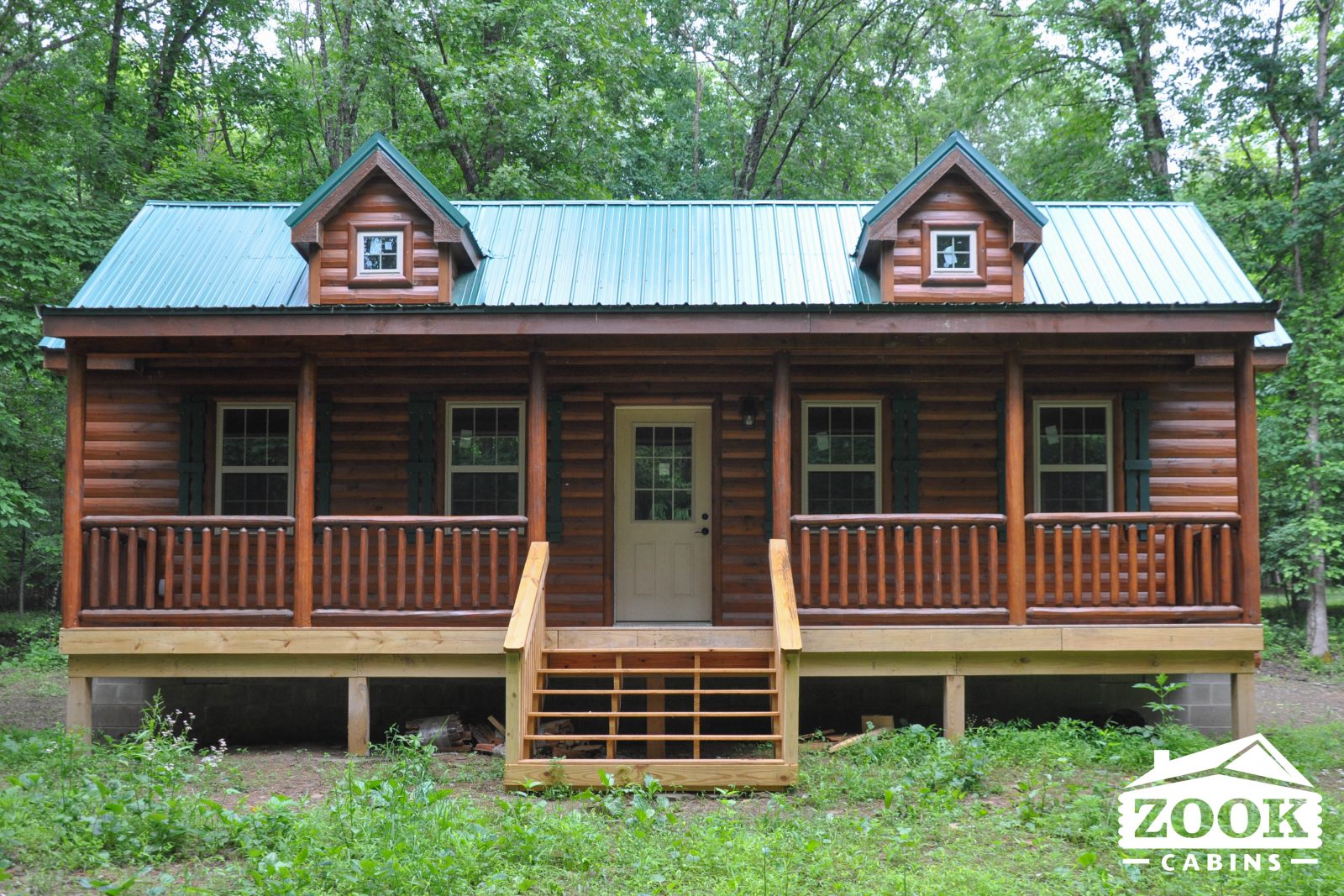 The Plymouth
If you fancy a little more flair to your small log cabin, the Plymouth offers just that with its charming dormers! Plus, with a loft for extra storage or sleeping accommodations, you enjoy more living space. Darling. Cozy. Stunning. Yes, call up your friends and enjoy celebrating the cabin life with Frogmore Stew. It tastes rather exceptional inside a log cabin of your very own. 😊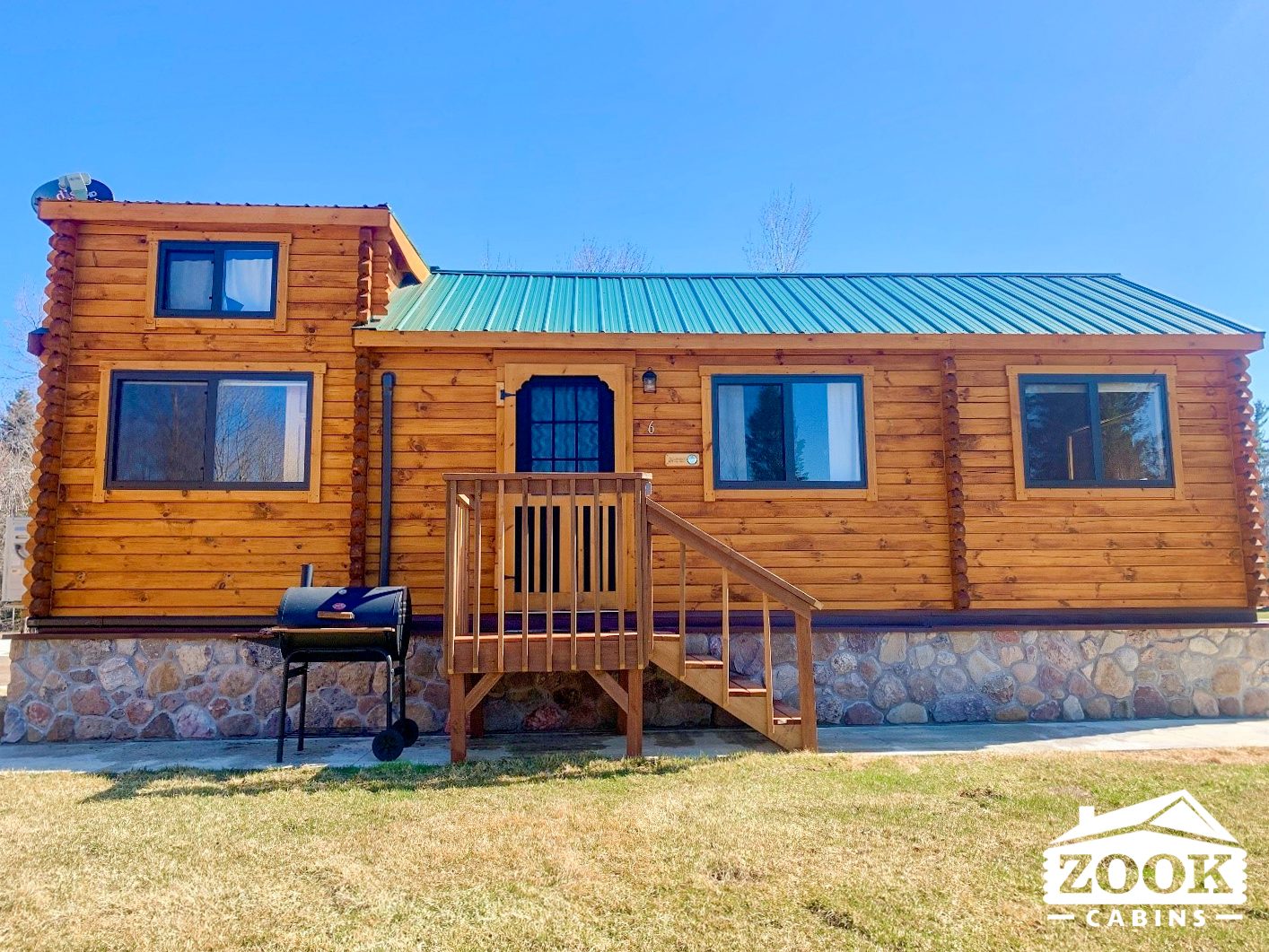 The Rancher Park Model Home
Have you been inspired by the tiny home craze? If so, this Rancher Park Model Home could be your very first tiny home like log cabin! Live in it, rent it, or vacation in it, this tiny home log cabin is going to steal your heart with its beauty, simplicity, and comfort. With two bedrooms and a loft, you can enjoy inviting friends or family overnight. Or if you want more options, check out our other Park Model Homes. Enjoy!
Want More Cabin Options?!
If you have not found your ideal log cabin, we have more options for you! And just remember, customization is always an option with a Zook Cabin!
Are You Ready to Bring Your Dream Log Cabin Home!?
Have you seen the missing piece to your available slice of South Carolina land?
If so, you can start the exciting journey of owning your very own log or modern Zook Cabin today!
Your years of dreaming, waiting, and saving will be rightfully rewarded when you partner with Zook Cabins for your log cabin in South Carolina.
You are the boss, and we are at your service! Get ready to enjoy a cabin buying process that is possibly even more fun than a game of golf at the Hilton Head Island. 😉