Modular Cabins in Florida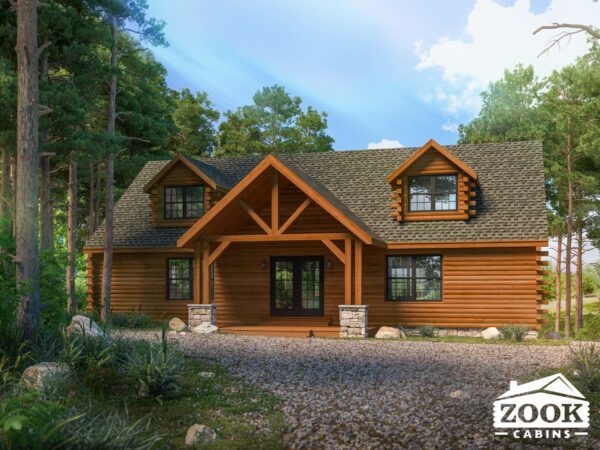 What can be a better combo than a log cabin and Florida!?
You got it…nothing. Except, maybe sipping on an ice-cold pina colada while you relax on your cabin's screened-in back porch. 😊
If you have been dreaming of beautiful, quality, and affordable modular cabins in Florida, you are at the right place, my dear Floridian. You are in Florida, and you stopped by our Zook Cabins blog. 😉
Fact. Log cabins do not just belong to the frigid and snow-laden North tucked up in some high mountainous forest coated with green pines and guarded by wolves. Instead of snow, pines, and wolves, in Florida you have your pick of balmy palms, warm southern breezes (all year round), and…alligators. 😉
| "In case you didn't know it some people smile in the winter. They live in Florida." |
Yes, that is you! 😊
Oh yes, Florida offers that one-of-a-kind tropical and intriguing beauty all the way from the northernmost part of the state down to its southern tip. With its flat terrain showcasing fascinating, subtropical marshes, swamps, and wilderness, [ and of course miles upon miles of white beach sand] there is no boring place to set modular cabins.
Your Modular Cabin Dreams are About to Become More Real than Disney World
Are you dreaming of a cozy hunting cabin set in the center of a whitetail deer gold mine somewhere in the Panhandle?
Maybe a stunning cabin as a permanent residence in Sarasota?
Or possibly as a vacation getaway close to the coast or near Conway Lake?
Whether you wish for a modular cabin as a second residence, permanent residence, hunting home base, rental cabin, or vacation getaway, with our dedicated team at Zook Cabins, your cabins dream really do come true!
While the popular Disney Cinderella song goes "A dream is a wish your heart makes when your fast asleep", we love turning your dreamy wishes for a special and unique cabin into a waking and living reality! Keep on reading to see what a Zook Cabin offers you, our different cabin models (classic & modern) customer reviews, and more!
What A Zook Cabin Offers You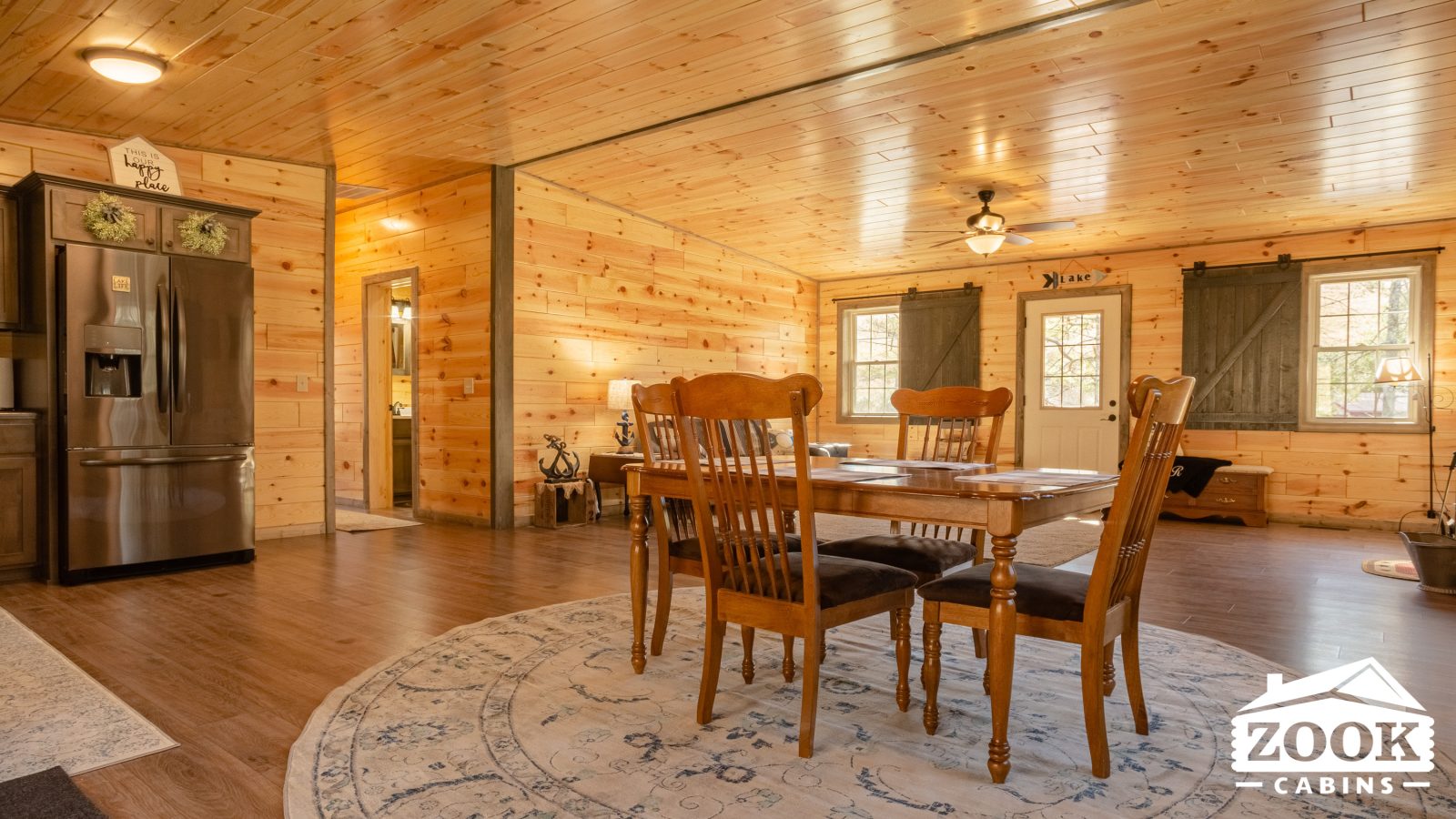 Our modular cabins in Florida are carefully crafted in sections inside our manufacturing shop and then delivered to the location of your choice.
Check out this exciting delivery and installation video to catch an idea of part of the Zook Cabin process.
At Zook Cabins, we believe that quality built modular cabins compete alongside traditional stick-built cabins with special perks unique to this kind of building process.
Because we believe in building quality modular cabins that can compete with traditional stick-built, find out why our cabins are NOT manufactured log homes or glorified cabin kits. Rather a Zook Cabin includes every one of the following:
A high-quality modular cabin
Crafted with high quality craftsmanship & materials throughout every inch of its build
Luxurious whether big or small
100% customizable – your specific cabin design and wishes can come true!
Reasonably priced
Saves you time (enjoy cabin living sooner than you could have imagined!) – Time saver thanks to it uninhibited build inside a controlled environment
State approved & inspected
A stress free and enjoyable cabin buying experience
Highly responsive customer service! – Any questions? We answer fast!
Large & Lovely Modular Cabins in Florida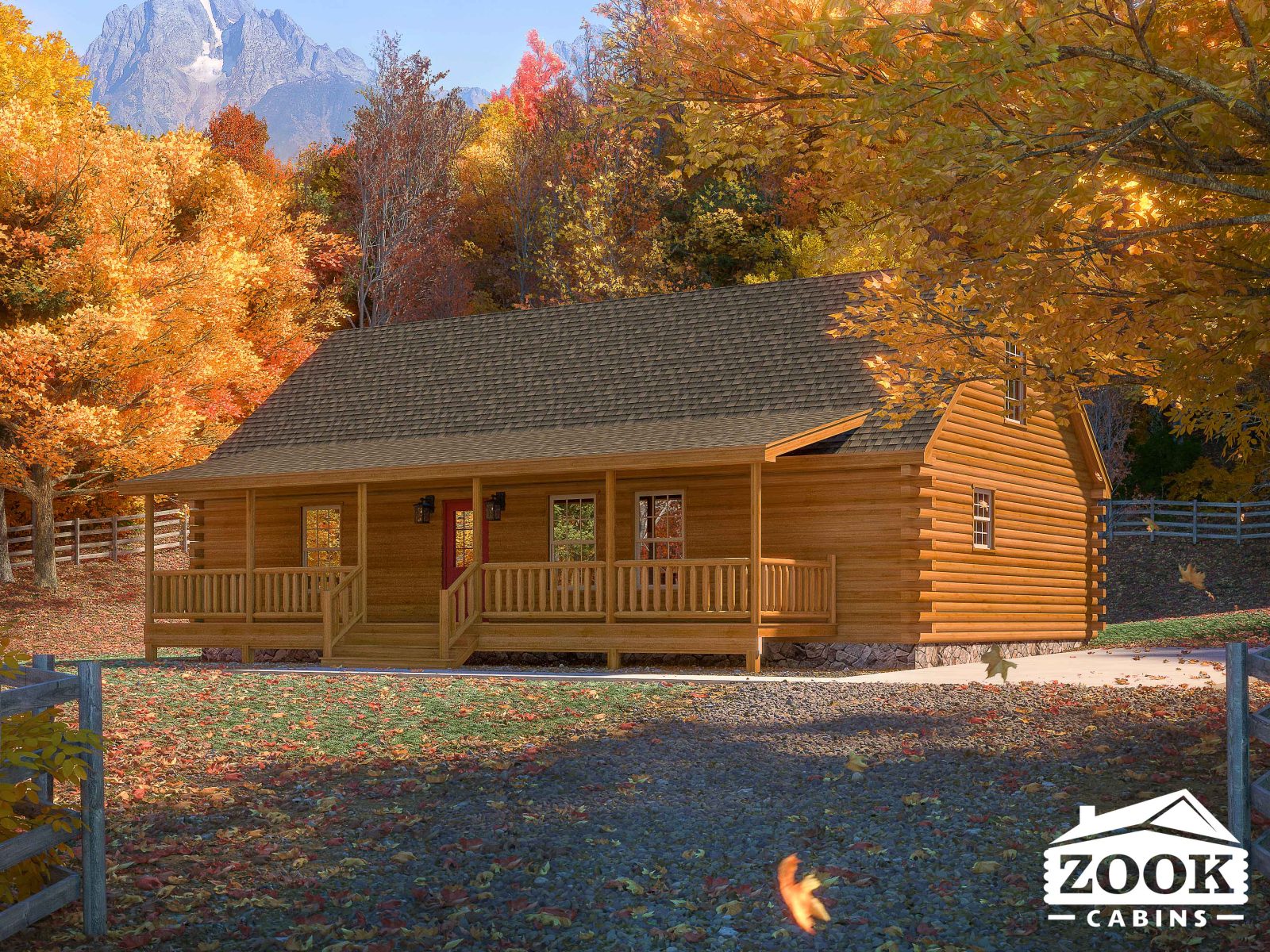 The Timberline
Are you looking for a 2-story cabin? If so, the Timberline fulfills this wish! Plus, with special attention given to the open kitchen and living area, your dreams of hosting friends and family with plenty of space becomes a reality! Enjoy gathering underneath the 20ft. vaulted ceiling for a delicious supper of stone crabs or an epic Miami Heat game. Enjoy!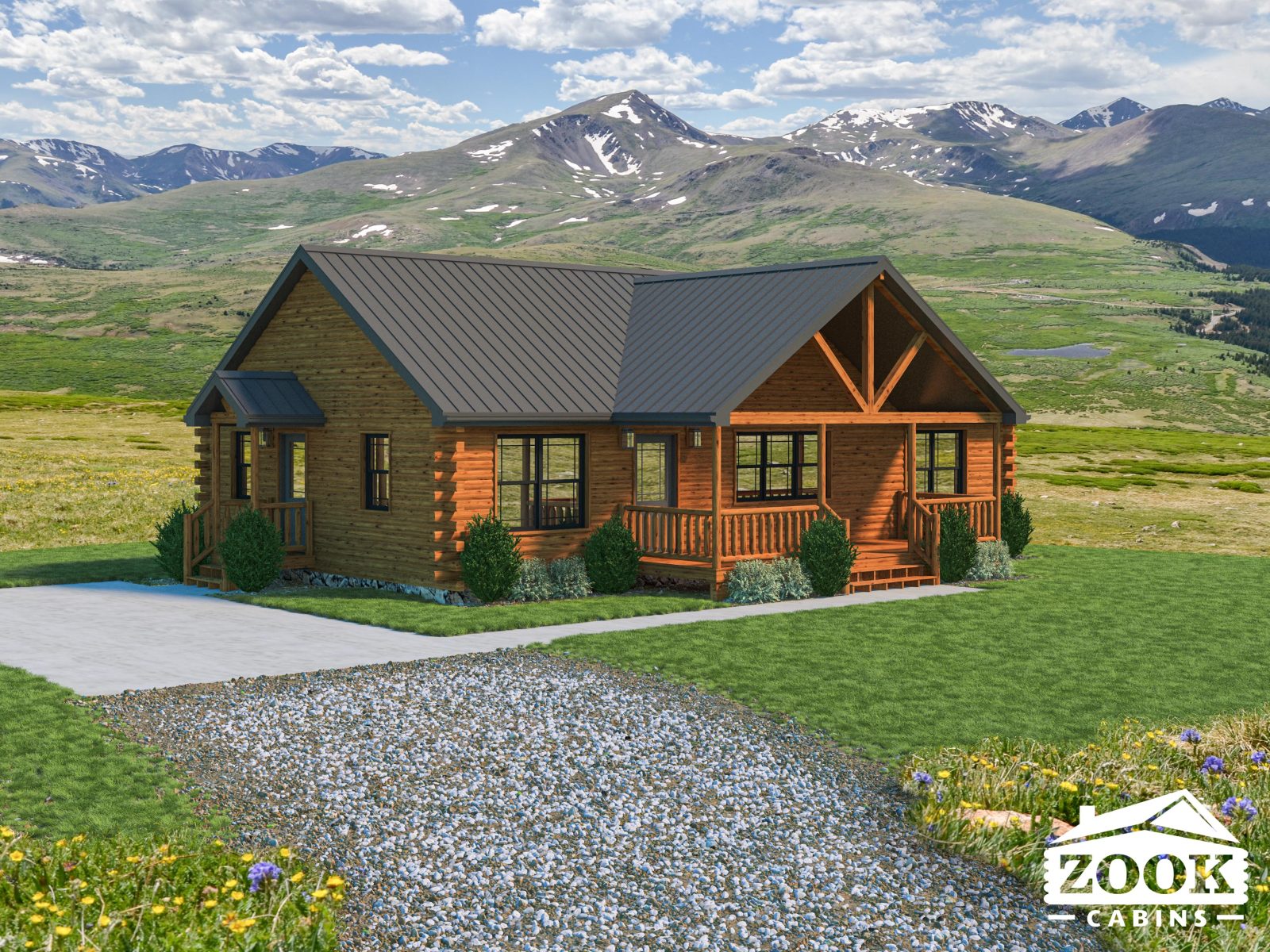 The Sunset Ridge
How does a rancher style with an open and spacious layout sound to you? Guess what!? The Sunset serves you both! Plus, with a stunning timber-framed porch, this rancher style cabin becomes even more inviting and stunning. Get ready to enjoy countless evenings soaking up the early mornings or late evenings of Florida's best weather while sipping a cup of freshly squeezed orange juice or brewed sweet tea. Ahhh…yes, the cabin life.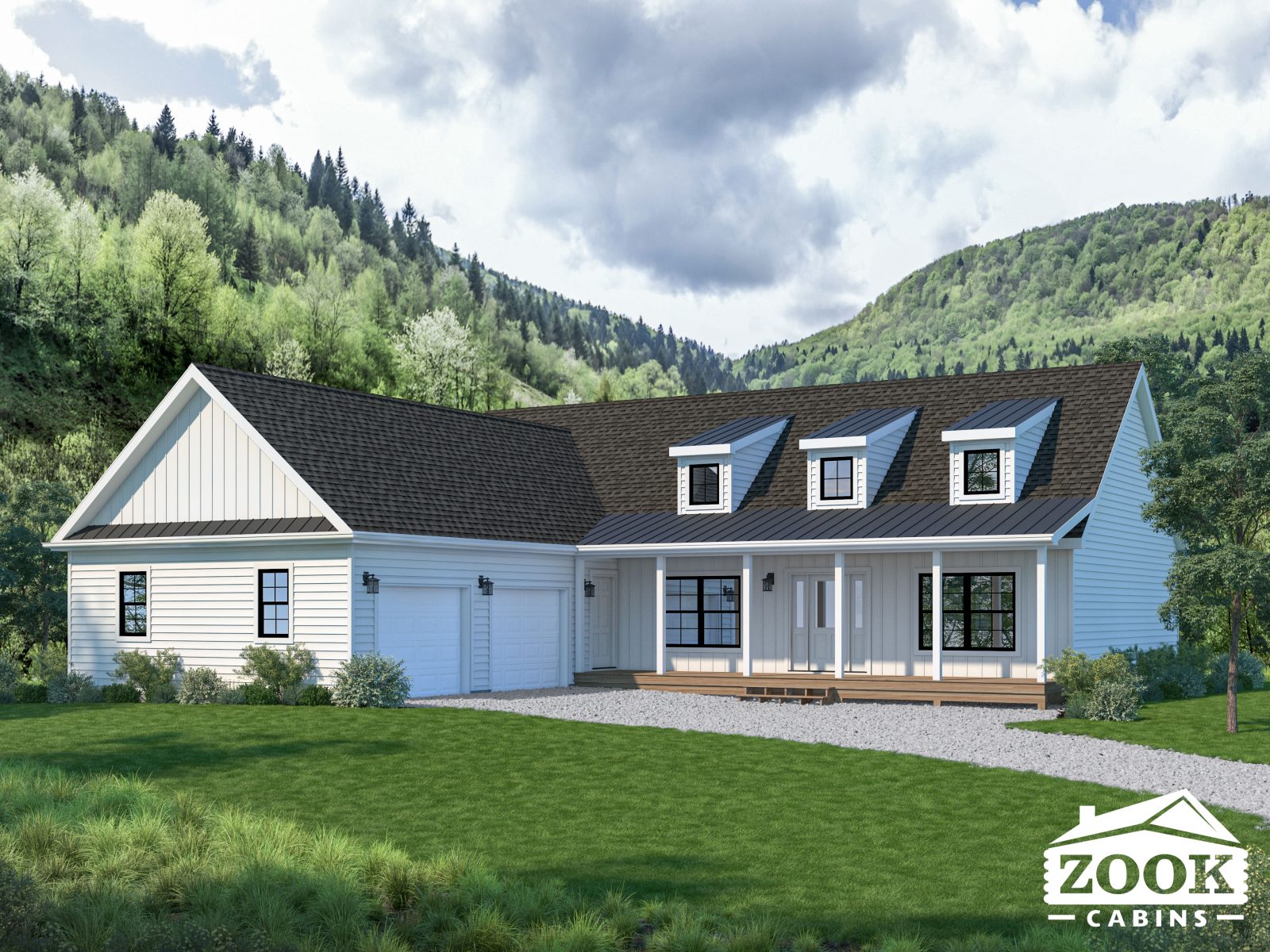 The Homestead Modern Cabin
Does your cabin style favor modern over traditional and country over all wood? If so, the Homestead, our modern Farmhouse Cabin Home, blends the very best of country and rustic with its tasteful combo of real wood and modern chic design. If you are wishing for a lakeside or beachside cabin, the Homestead will be the envy of all your neighbors! See for yourself!
Discover More Large & Lovely Cabin Options Available for You!
Perhaps the above options did not fit what you were envisioning for your cabin. If so, check out all our large and lovely modular cabins in Florida.
Small & Stunning Modular Cabins in Florida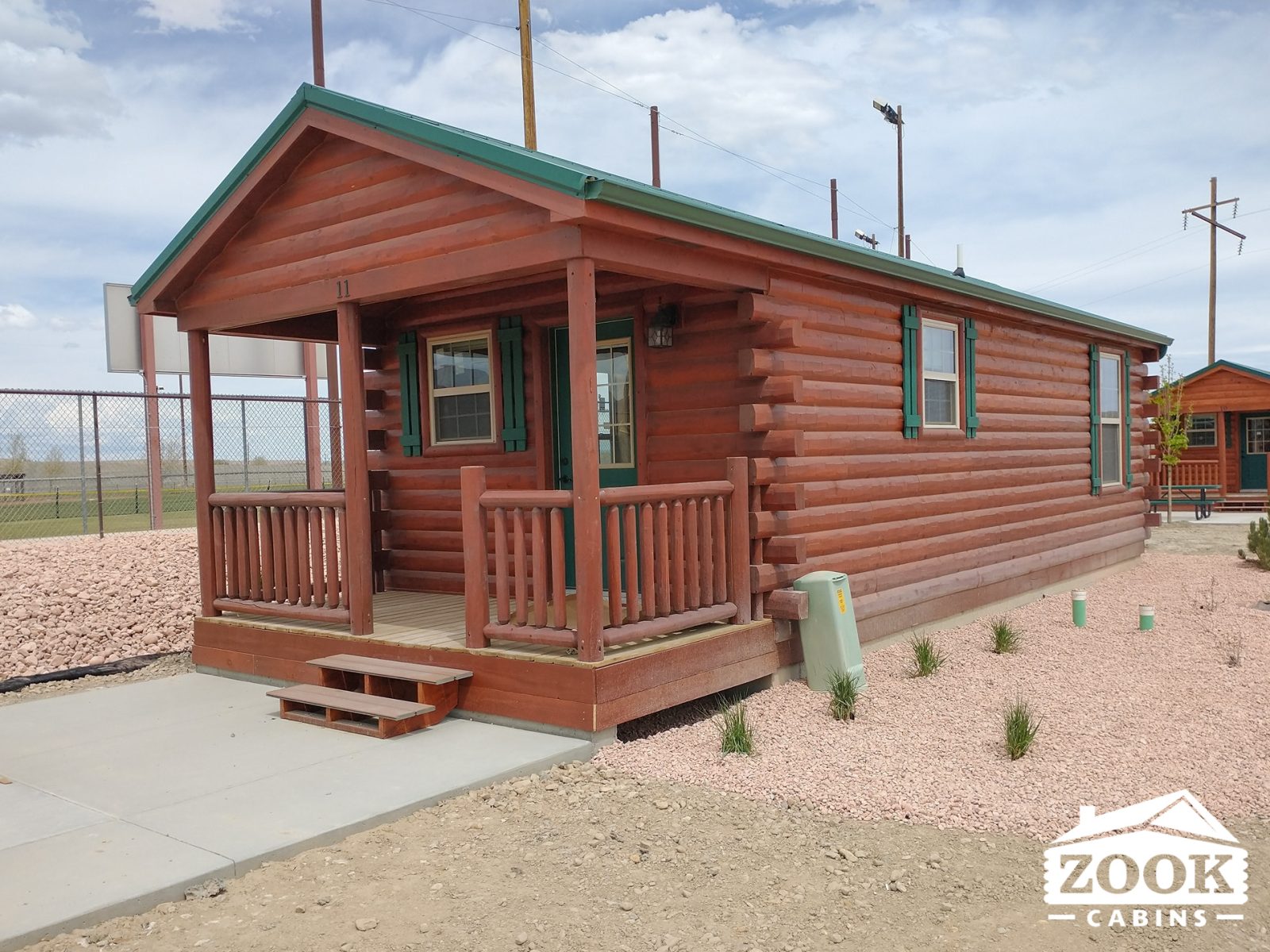 The Sedona Modular Cabin
Are you wishing for a hunting cabin, tiny getaway, or rental cabin? Meet the Sedona. Small, cozy, and darling. With its irresistibly charming front porch, this economical cabin beckons and welcomes you home whether you are returning from the hunt or a day of biking at Riverbend Park in Jupiter. Yes, all that is needed yet is a rocking chair and a plate of key lime pie and prepare to enjoy some of the sweetest tastes of cabin living!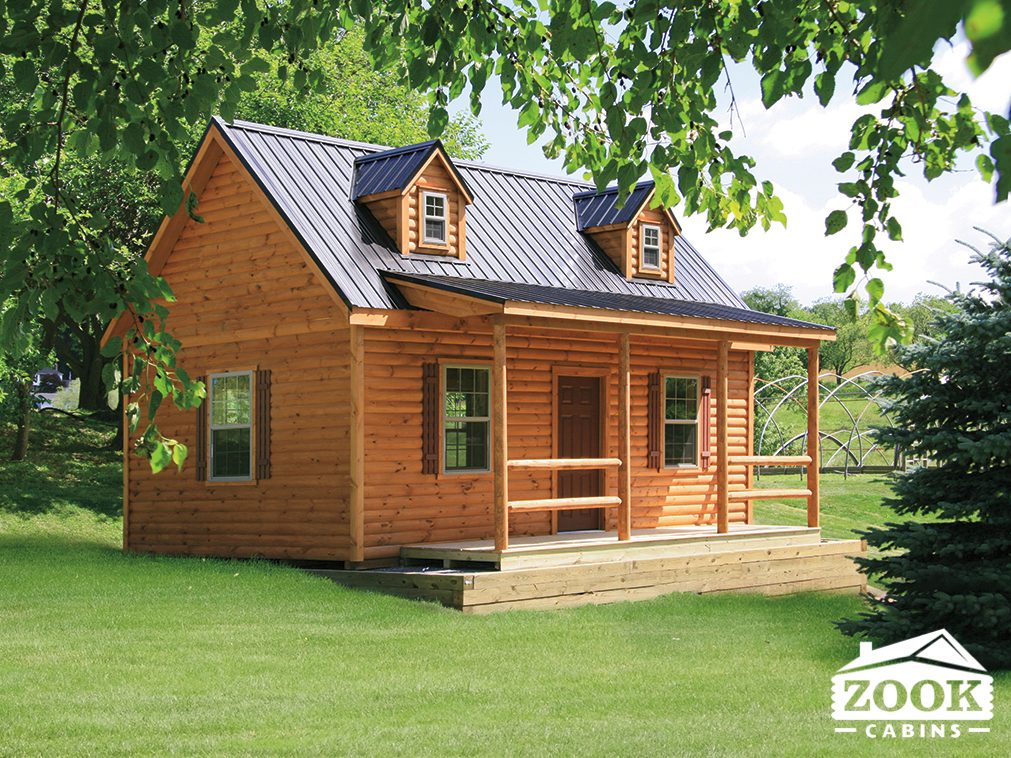 The Plymouth Modular Cabin
Do you wish for a bit of extra glamour to your small cabin? If so, the Plymouth got that extra flair as it styles dormers, a full-length porch, interior loft, and a 12' pitched roof. Small, yes. Spectacular, yes. Memory-making, absolutely! Enjoy creating incredible cabin moments with your loved ones or friends inside a Plymouth of your very own.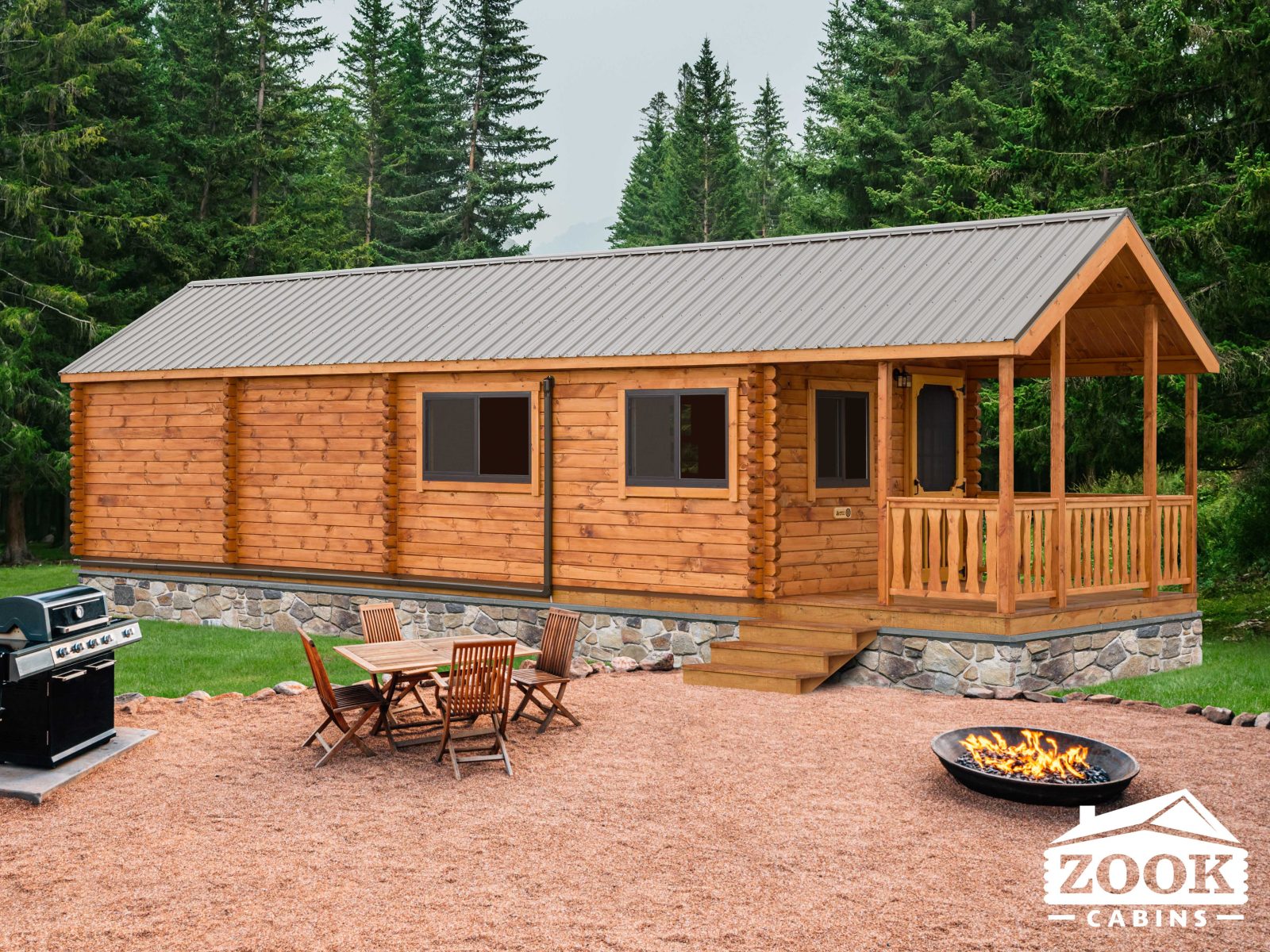 The Lakeview Park Model Home
If what you are really looking for is a "tiny house cabin", then the Lakeview Park Model fits the bill perfectly. Built to specs for trailer, RV, or campgrounds in the Florida wilderness, this tiny cabin exudes the highest quality in every inch of its tiny, yet mighty build. Discover all the details and prepare to live your tiny house dreams. Or check out our other park models for your ideal pick!
Seriously Sweet Locations for Your Modular Cabin in Florida
No one is going to tell you exactly where to put your dream cabin. 😊 There really are so many beautiful locations!
However, if you would enjoy seeing where some of the Florida cabin hotspots are, then keep reading for your own benefit and intrigue. Especially if you are still in the hunting process for some ideal spots.
Duval County – Easy access to the coast, St. John's River, and lovely forested spots
View Land for Sale in Duval County
Leon County – Near the breath-taking Apalachicola National Forest
View Land for Sale in Leon County
Colombia County – Holds stunning natural springs and beautiful lakes
View Land for Sale in Colombia County
Marion County – Close to storybook horse ranch farms and Rainbow Springs State Park
View Land for Sale in Marion County
As mentioned earlier, Florida holds so many beautiful locations for a modular cabin. It is hard to go wrong! Enjoy browsing through land for sale available throughout the entire Sunshine State!
Begin the Exciting Modular Cabin Journey Today!
Your dreams of owning a space where nature, relaxation, and connection become one are not just fairytale fantasies.
Whatever wonderful experiences you hope to achieve inside and around a cabin of your own, whether that is sitting on your rustic porch greeting the sunrise or tramping through a nearby woods below the sounds of a red-bellied woodpecker, keep on believing!
Allow the Zook Cabin remix of the end of Cinderella's solo, confirm your feelings.
"That wonderful cabin experience you are seeing, if you keep on believing, your dream is a wish that will come true!"
You know what you want, and your ideal modular cabin awaits! Begin the exciting modular cabin journey today!