Park Model Homes in New Jersey
New Jersey is a place of surprises. When you think of New Jersey, you may think of cities and beachside towns, but there are also plenty of rural landscapes and wooded areas to be enjoyed including the New Jersey Pinelands National Reserve. One of our park model homes in New Jersey are perfect to enjoy all this state offers, whether its beautiful pine forests or gorgeous ocean views.
Park Model Homes In New Jersey: Your Next Getaway
There are many ways to use a park model home, from a seaside rental, or a personal getaway in the mountains. If you're considering New Jersey as a location for your park model, here a some of the best ways to use one.
Weekend Getaway– Everyone needs a personal getaway spot to escape the stresses of life. A park model is perfect for exactly this.
Short-Term Rental– Airbnb or Vrbo are great places to list a park model to use as a short-term rental. These sites like to feature unique rentals, so park models can do really well. You could also buy one for your weekend getaway, and list it on one of these sites when you don't use it.
Hunting Camp– New Jersey is home to a wide array of public and private hunting areas. If hunting is your thing, a park model home is perfect for a hunting cabin.
Permanent Residence– A park model can make a great permanent residence. If you're someone who wants to embrace a simple lifestyle and experience life, then one of these structures could be exactly what you need.
Campgrounds– Park models are perfect for campgrounds. These buildings make it easy to enjoy all the great things about camping, without the hassle of setting up a camper or tent. Here's a great article on why park models are a great idea for campgrounds.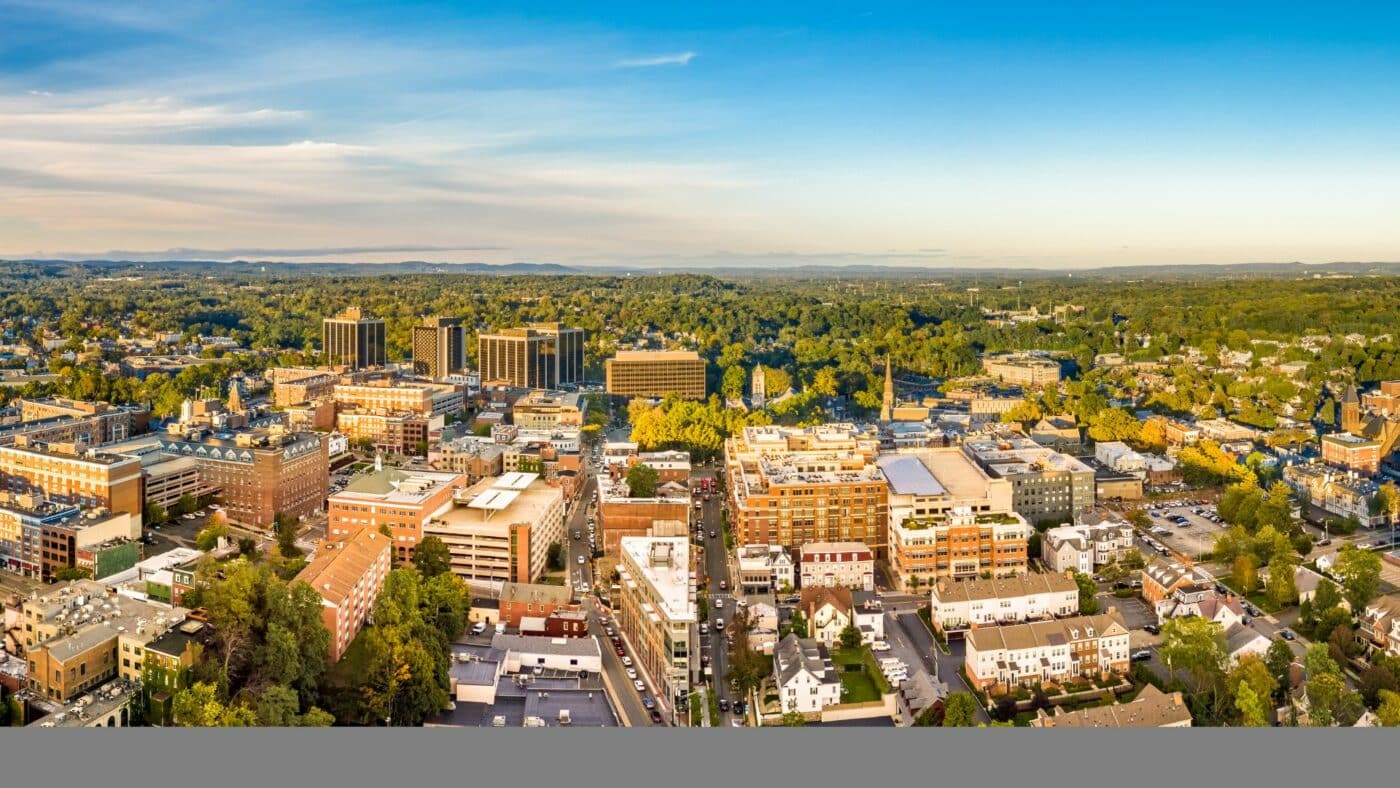 Where Should I Place My Park Model?
If you've already decided to purchase a park model, but aren't sure where you'd like to place it, here are some great locations for park model homes in New Jersey. We've provided links to some properties for sale so you can check out some options.
Zook Cabins Park Models for Sale in NJ: A Complete Buying Experience
When you purchase a park model home from Zook Cabins, your not just getting a building, but an entire experience. Here's a few things that are included with the Zook Cabins experience:
A high-quality structure from floor to roof
Reliable delivery and setup
An RV Certified building, so you can apply for RV insurance and loans
Customer service second to none
Memories that will last a lifetime
Hear From Our Customers!
We just got our cabin delivered today. Zook Cabins is amazing! The quality of the product is great; the employees are great – thank you to Leon, Durrell, Amos, and others for the professionalism, setting expectations, and working with a tight space I didn't think they'd be able put it on! But they did, and we appreciate it so much.

Greg Schmeider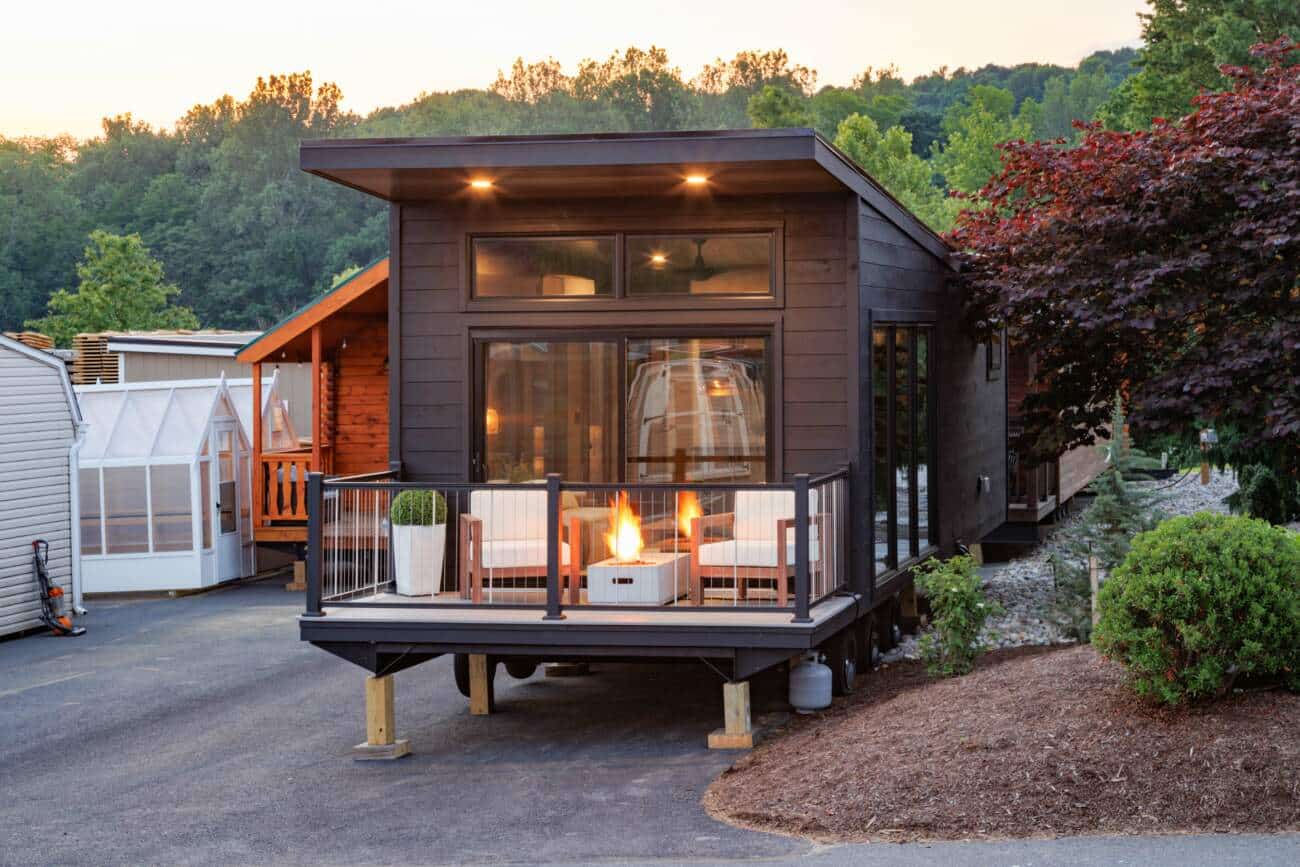 Zook Cabins Park Model Homes
Truly a one of a kind park model, the A-Frame will stand out from the crowd. This model comes with classic A-frame styling in a modern design package, making it perfect for a short-term rental or your own, personal getaway.
This one of our latest park models, and features a gorgeous logstack design. Its perfect for a woodland getaway or campground with its beautiful combination of rustic beauty and luxury. Get your park model RV for sale in New Jersey today!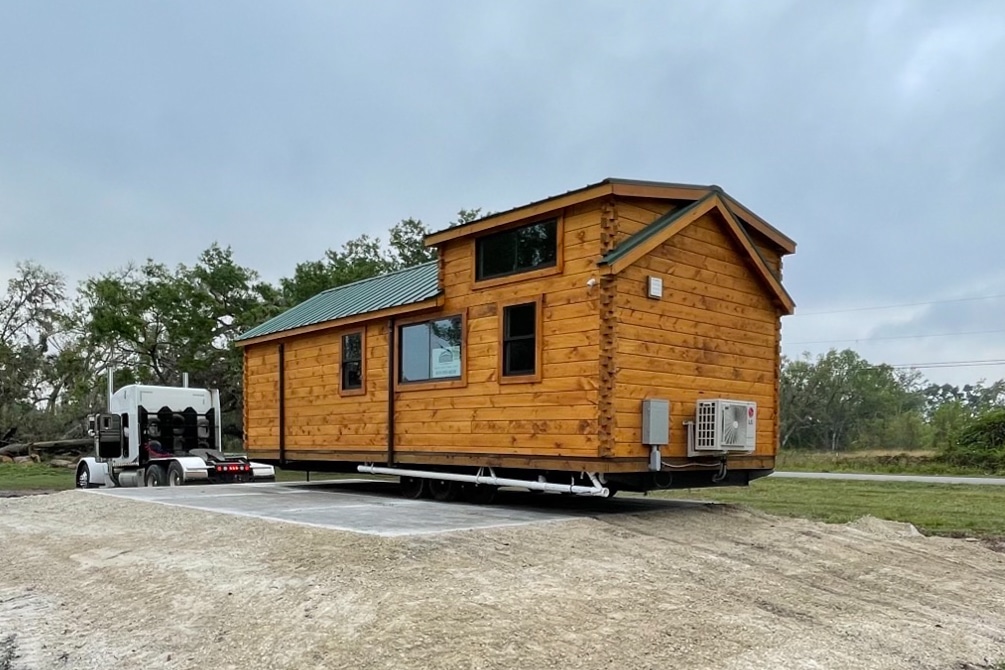 This luxury-filled park model fits perfectly into a variety of settings, whether it's by the ocean or in a rural woodland setting. This model comes with a variety of features, from the beautiful front porch to the modern kitchen. Check it out now!
If you'd like to look at some of our larger cabins, check out the other prefab cabins that we offer. At Zook Cabins, we have everything from smaller cottage-style cabins to large modular log homes.
Get Your Park Model Homes In New Jersey Today!
Whether you like pine forests or the ocean, New Jersey has something for you, and at Zook Cabins we have the park model for you. We'd love to answer any questions you have! Click here to get a free quote, or explore our website for more park models.