Are You Dreaming Of a Florida Park Model Cabin?
Imagine sitting on a cozy, wooden porch sipping a cup of beloved iced sweet tea while overlooking your favorite Florida scenery.
Perhaps you see a neighbor walk by with their dogs, or maybe you watch entranced as a Palm Warbler sits posed on a distant palm tree.
Maybe, you hear the laughter of your children or grandchildren as they successfully catch a small lizard nearby.
Or perhaps you simply sit in your chair with eyes closed, enjoying the delicious sounds of life and breathe deeply of the rare gift of solitude.
Ahhh…nothing beats the experiences like the ones above and Florida Park Model Cabins were created for these exact moments. Whatever moments you wish to experience, go for it! Do not look back and get ready to discover your ideal Florida Park Model Cabin!
Your Best Life Awaits in your Florida Park Model Cabin
Whether you wish for a Florida Park Model Cabin for a weekend vacation getaway, a retirement home, second home, rental investment, hunting retreat, permanent residence, you name it, Zook Cabins delights in making it!
Get ready to discover:
Exactly what a Zook Park Model Cabin offers you
Read our customer reviews
View our different Park Models
Receive a tip off to some great locations for your Florida Park Model Cabin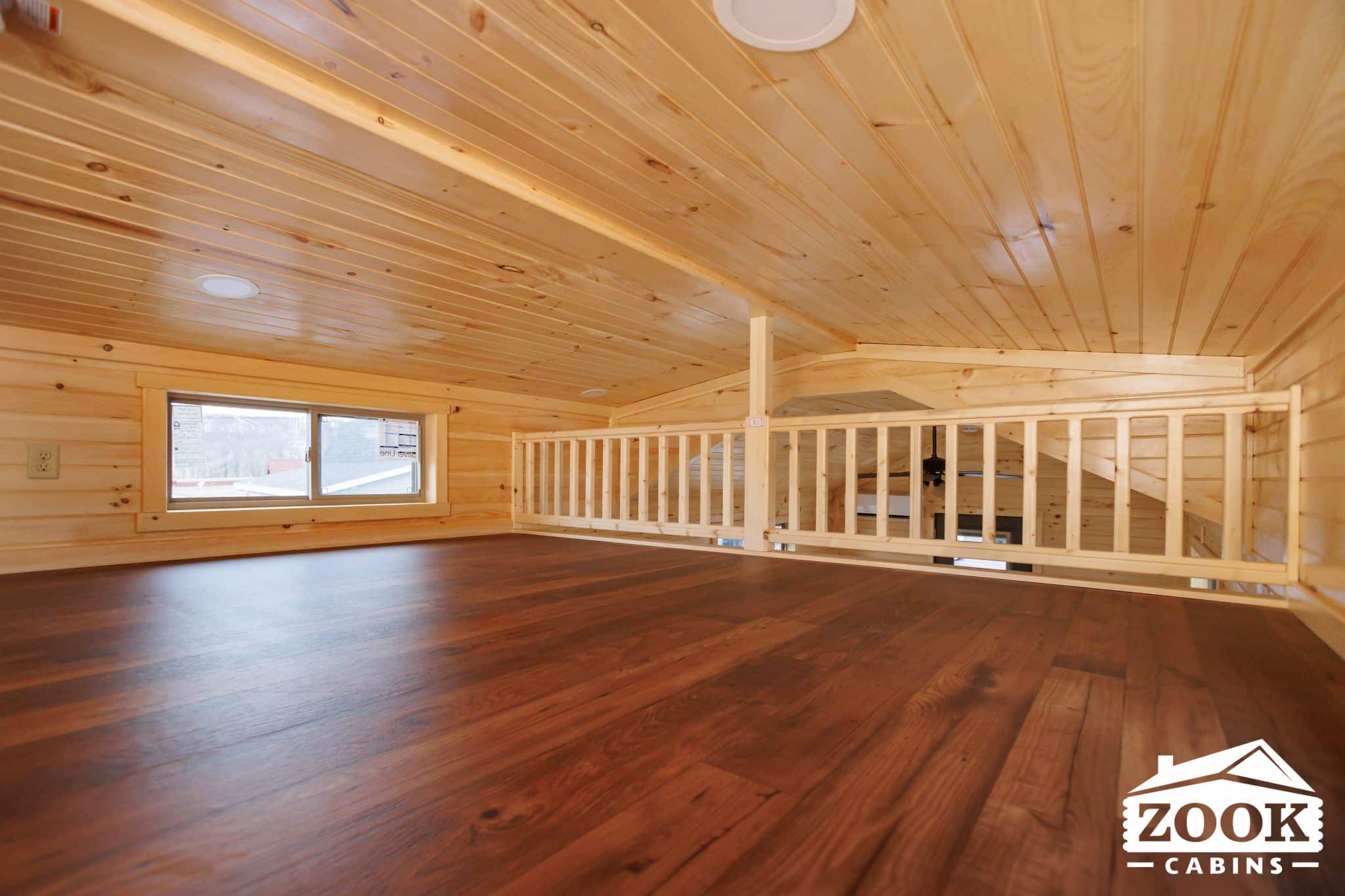 Why a Florida Park Model Cabin Fits Like a Ray of Sun in the Sunshine State
Carefully crafted inside our shop, each of our Park Model cabins are uniquely designed and built with utmost care to detail.
Once our Park Model cabins are built, inspected, and given the greenlight, they are carefully loaded onto trucks and delivered to the desired location.
From beginning to end, every step of the way, we prioritize quality and customer service. While our Park Model Cabins in Florida are more affordable than our other larger cabins, more affordable do not mean cheap. You can find more details and Park Model Prices on our blog.
A Zook Cabins Park Model Cabin offers you the following without exception!
A High-Quality Park Model Cabin – From its interior all the way to its exterior, every inch of the structure is built with careful attention to detail and with quality materials
Luxurious – Absolutely gorgeous inside and out
Built to Code – Enjoy easy access to campgrounds and RV lots
Reasonably Priced – Enjoy living your best life with a happy & stable bank account
RV Certified – Considered an RV which means you can apply for RV insurance or loans
All Ready! – Begin living in your Florida Park Model Cabin from day one!
Great Investment – Great for adding to campsites or retreat centers or starting your own rental cabin investment
Spacious & Stunning Florida Park Model Cabins & Homes
The Rancher Park Model Cabin
Are you interested in Park Model Cabin with 2 separate bedrooms and a loft? Meet the Rancher. The Rancher provides ample space for a family of 6. Plus, enjoy an open floor layout where you can gather with family and friends over some fresh mango salsa, laughter, and homemade sweet tea! Whether you just returned from a day at the ocean or lake, or hiking at Ocala National Park, the welcome is real and sweet inside a Rancher of your own!
The Sierra Park Model Cabin
Introducing…our largest Park Model Home, the Sierra! This Park Model offers you a roomy cabin with a nice-sized kitchen and living area. Plus, there is a separate bedroom, hallway with two bunkbeds, and a loft for additional sleeping. Best of all this Park Model Cabin comes with a charming front porch. Get ready to enjoy the best of Florida's mornings and evenings whether by yourself or while chatting with loved ones. Just do not forget to set out your favorite chair and turn on the coffee maker!
The Lakeview Park Model Cabin
If you are after a small and super cozy cabin, the Lakeview is where it is at! With one separate bedroom, hallway with a bunk bed, and open kitchen and living room area, this Park Model offers a comfy nest for a family of 4. Also, there is a leather futon in the living room for an extra sleeping space if needed. Plus, a darling front porch allows for additional living space. Set this little charmer by Crescent Lake (where the fishing is mighty fine!) or near the ocean and you are set!
The Pocono Park Model Home
Do you prefer a more modern looking Park Model home? If so, the Pocono will not disappoint! As the only Park Model Home with LP smart siding, the exterior of this cabin gives off a uniquely modern appeal. With a sleeping loft, one bedroom, and a cozy front porch, get ready to enjoy rest and relaxation like never before! Nothing beats eating a slice of key lime pie while watching a gorgeous Florida sunset from your stunning cabin's front porch!
Wishing for Other Cabin Size Options?
If the above Park Model Homes did not quite satisfy your cabin dreams, more cabin options await!
Check out all our small cabins and large cabins and find the perfect match!
Superb Locations for Your Florida Park Model Cabin
Floridians love their park model homes! So, finding a spot for your Park Model home should not be a problem since there seems to be an open invitation across the sunny state.
If you are still in the process of finding a location to set your Park Model home, check out the hotspots for Florida Park Model Cabins.
Duval County – Close by numerous fascinating and gorgeous state parks like Kathryn Abby Hanna Park and Little Talbot Island State Park.View Land for Sale in Duval County
Sarasota County – Offers 3 gorgeous beaches to choose from including, Crescent Beach, Siesta Beach, and Turtle Beach.
Orange County – Near Orlando where there is a bit every kind of fun imaginable.
Pinellas County – Contains breath-taking white sanded beaches and Anclote River where fishing is superb!
St. John's County – Packed with history as it holds the nation's oldest city, St. Augustine. Plus, enjoy plenty of great walking parks, beaches, and boating opportunities.
Begin Living Big in a Florida Park Model Cabin of Your Very Own!
At the end of the day, having a cozy, safe, and inviting place to come home to is what matters the most!
There is nothing quite like laying your head on a soft pillow after a day of enjoying the great outdoors, chatting with family or friends, or making a great catch!
All this and more awaits you with a Park Model cabin of your very own.
Your ideal Park Model cabin awaits discovery!